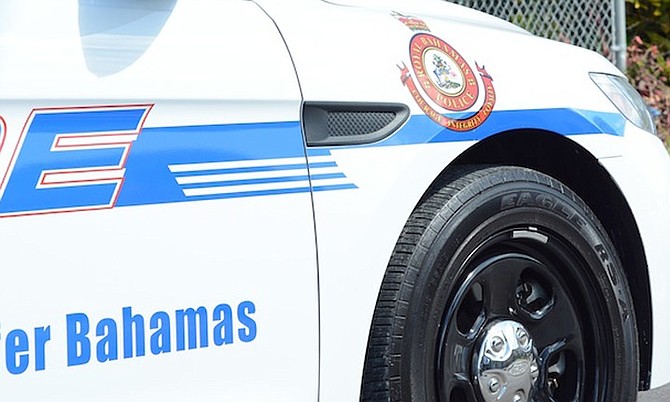 BY DENISE MAYCOCK
Tribune Freeport Reporter
dmaycock@tribunemedia.net
Three Jamaican women allegedly involved in prostitution were apprehended by authorities at an apartment complex in Grand Bahama this week.
A Bahamian was also arrested in connection with the incident, according to a senior immigration official, who revealed that two of the women had overstayed their time in The Bahamas.

Immigration Officer Nathali Cooper reported that authorities had received information about the women following a complaint made to police on Tuesday regarding alleged prostitution activities.

He said immigration officers went to a condominium complex in North Bahamia, where the police had detained three Jamaican women.
Two of the women had been legally permitted to enter The Bahamas and had gotten an extension, which had expired at the time of their discovery. A third woman had been in possession of a valid work permit, allowing her to work as a live-in maid.

Mr Cooper indicated that the permit had been granted in New Providence. He said the women were transported to the Department of Immigration where they were processed.
Jerome Hutcheson III, senior immigration officer in charge of enforcement, reported that this is the second incident in the past two weeks on Grand Bahama where Jamaican women have been allegedly caught in the act of prostitution.
"We are beginning to see an upsurge in females from Jamaica coming to The Bahamas for the purpose of prostitution," he told local media.

Mr Hutcheson said officials believe that there are other locations on the island where illegal activity is taking place and warned that Bahamians caught at any of the locations would also be arrested.
FIVE HAITIAN NATIONALS APPREHENDED
Immigration officers also apprehended five Haitian nationals on Tuesday after receiving information from the public.
Mr Cooper said three of the men were apprehended in the Frobisher Drive area. The men told officers that they had arrived illegally by boat in The Bahamas early this year.
Immigration officers also proceeded to the Eight Mile Rock area, where they apprehended a man and woman at Hanna Hill.
The pair were unable to provide officers with proof of legal status in The Bahamas. They were transported to the Department of Immigration for processing.
The two Jamaican women and five Haitians were flown to New Providence, where they will be detained at the Detention Center.