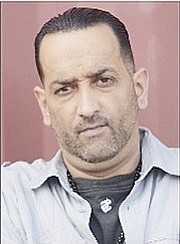 By Inigo 'Naughty' Zenicazelaya
I WATCHED the Chargers and the Packers go back and forth on Sunday afternoon, with Aaron Rodgers finally out-duelling Philip Rivers in an amazing match up of two of today's top quarterbacks.
It was one for the record book as Rivers threw for 503 yards and two touchdowns in the loss. But right down to the last play of the game, Rivers was letting it fly and connecting with his receivers at will.
(WR Keenan Allen had 14 catches for 160 yards before leaving the contest with a foot injury, leaving a cloud of uncertainty moving forward in that position in the Charger offence. Sadly, time and a resilient Packers defence, sealed their fate.
Rivers' great achievement in that game (all in a losing cause) got me thinking of former QBs in the history of the NFL who used to throw the ball with great skill, with all the hype and fanfare that comes along with it. They had all the statistics to match, they just couldn't win the big one.
They have no jewellery (Super Bowl rings).
I have been guilty of presenting the 'You must have a Ring' argument, and usually it's an effective one. However, despite not having any Super Bowl rings, here are four passers whose status amongst the 'Legends of the Game' is secure.
DAN MARINO
After two earlier relief appearances, Marino became the Dolphins starter in the sixth week of his rookie season.

He immediately took charge of the Dolphins' offence and guided the team to a 12-4 record and the AFC East title. Marino threw 20 touchdowns and recorded a 96.0 passer rating to earn Rookie of the Year honours. He was also named to the first of his nine Pro Bowl selections.
Marino's performance the following season was unlike any seen in NFL history as he guided the Dolphins to a 14-2 record and a division crown.

He became the first player ever to pass for 5,000 yards in a single season finishing with a remarkable 5,084 yards. His 48 touchdown passes obliterated the previous record, of 36, held by Y A Tittle and George Blanda.





By season's end, he had set six league records and was named the NFL's Most Valuable Player.

In the 1984 AFC Championship Game, Marino passed for 421 yards and threw four touchdowns in the Dolphins' 45-28 shootout win over the Pittsburgh Steelers, earning his first and only trip to the Super Bowl. In Super Bowl XIX, Marino completed 29 of 50 passes for 318 yards, passed for one touchdown and threw two interceptions as the Dolphins fell to the San Francisco 49ers 38-16.
Marino's passing prowess continued at a record pace and, by the end of the 1995 season, had supplanted Hall of Fame quarterback Fran Tarkenton as the career passing leader in attempts, completions, yards and touchdowns.

Marino's career totals are staggering as he completed 4,967 of 8,358 passes for 61,361 yards, and threw 420 touchdowns during his 242-game NFL career.
Thirteen times in his career Marino passed for 3,000 yards or more in a season, which includes the six seasons he reached the 4,000-yard plateau. He passed for 300 yards in a game 63 times and threw for 400 or more yards in a game 13 times.
Marino was named first- or second-team All-Pro eight times and earned All-AFC honours six times.
Marino was elected to the Pro Football Hall Of Fame in 2005.
WARREN MOON
Prior to the 1978 NFL Draft, some NFL scouts suggested that since University of Washington quarterback Warren Moon had played in a rollout rather than a drop-back passing offence, he would be a mid-round pick.
Others speculated that since only one African American quarterback, James Harris, had achieved any measurable success in the NFL, Moon would have to play some other position. Regardless of which misguided reason motivated NFL scouts, Moon remained confident of his abilities and opted to sign with the Edmonton Eskimos of the Canadian Football League.
He went on to lead the Eskimos to an unprecedented five consecutive Grey Cup victories. Eventually, Moon returned to the United States to play for the Houston Oilers in 1984.
He racked up nearly 50,000 passing yards in 17 NFL seasons. Moon set a club record with 3,338 yards passing in his first year with Houston, a mark he would break four more times. In 1986, when the Oilers installed the run-and-shoot offence, Moon's quarterback skills finally became apparent to all. The wide-open offence showcased Moon's strong arm, running skills and big-play ability.
In 1990, Moon led the league with 4,689 passing yards. He also led the league in attempts (584), completions (362) and touchdowns (33) and tied Dan Marino's record with nine 300-yard games in a season. The following year, he again led the league in passing yards 4,690. At the same time, he joined Hall of Fame quarterbacks Dan Marino and Dan Fouts as the only quarterbacks to post back-to-back 4,000-yard seasons. Moon also established new NFL records that season with 655 attempts and 404 completions.
Moon was traded to the Minnesota Vikings before the 1994 season. In his debut season he passed for 4,264 yards and led the team to the playoffs. In his second season in Minnesota, he again passed for more than 4,200 yards.
Moon moved on to the Seattle Seahawks as a free agent in 1997, where the veteran star set franchise records for completions (313) and yards passing (3,678) and earned his ninth Pro Bowl selection. Injuries limited his play in 1998. In 1999, Moon joined the Kansas City Chiefs and spent two seasons as a backup there before retiring.
Despite spending his first six professional seasons in the CFL, Moon ranked third all-time in NFL passing yardage and fourth in touchdown passes thrown at the time of his retirement.
Moon was elected to the Pro Football Hall Of Fame in 2006.
DAN FOUTS
Dan Fouts, an All-Pac 8 quarterback at the University of Oregon, was the third-round draft pick of the San Diego Chargers in 1973. He played for the Chargers for 15 seasons before retiring after the 1987 campaign.
Although the 6ft 3in, 204lb QB battled injuries for much of his career, he played a major role in transforming the Chargers from also-rans to AFC Western division champions in 1979, 1980 and 1981.
While he never led his team to a Super Bowl, Fouts nevertheless won widespread acclaim as one of the truly outstanding passers of his era, with his offensive unit nicknamed 'Air Coryell' after head coach Don Coryell and his penchant for passing the football. Fouts executed it masterfully, throwing touchdown strikes to a talented receiving corps, seemingly at will.
In 15 seasons, Fouts completed 3,297 passes for 43,040 yards and 254 touchdowns and an 80.2-point rating. He also rushed for 476 yards and scored 13 touchdowns.
At the time of his retirement, he was one of only three quarterbacks to pass for more than 40,000 yards. He led the NFL in passing yardage four straight years from 1979 to 1982, and became the first player in history to throw for 4,000 yards in three consecutive seasons.
Fouts was the AFC Player of the Year in 1979 and then, in 1982, he was named the NFL Most Valuable Player by the Pro Football Writers of America, the AFC Player of the Year by United Press International and the NFL Offensive Player of the Year by Associated Press.
He was also an All-Pro choice in 1979, 1982, and 1985 and All-AFC in 1979 and 1982. He played in six Pro Bowls in a seven-year span.
In 1980 and 1981, Fouts led the Chargers to the AFC championship game. The Oakland Raiders defeated the Chargers 34-27 in 1980 in spite of Fouts' 336-yard, two-touchdown passing performance. The 1981 AFC title game was played in 59-below-zero wind chill conditions. Still, Fouts completed 15 passes for 185 yards and the Chargers' only touchdown, a 33-yard pass to Kellen Winslow, in a hard-fought loss to the Cincinnati Bengals.
Fouts continues to enjoy a successful post football career in the broadcast booth post retirement. He was elected to the Pro Football Hall Of Fame in 1993.
JIM KELLY
The Buffalo Bills selected quarterback Jim Kelly in the first round of the 1983 NFL Draft. However, the Miami Hurricane star opted to sign with the Houston Gamblers of the United States Football League.
In two seasons with the Gamblers, Kelly threw for 9,842 yards and 83 touchdowns. The USFL folded following the 1985 season, and Kelly, just prior to the start of the 1986 NFL season, signed with the Bills.
A strong-armed passer with a "linebacker's mentality", Kelly lived up to his advance billing as he virtually rewrote the Bills' record book for quarterbacks.
Only three players in NFL history had reached the 30,000-yard career passing mark faster. Eight times during his NFL career he passed for more than 3,000 yards in a season, and 26 times he passed for more than 300 yards in a game.
On September 13, 1992, in a 34-31 shootout victory over the Steve Young-led San Francisco 49ers, Kelly passed for a career-high 403 yards.
The Bills, during the 1990s, with Kelly and teammates Thurman Thomas and Andre Reed, possessed a highly potent offence. Kelly's quick decisiveness and fast paced "no-huddle" offence terrorised opposing defences.
He led the NFL in passing in 1990 and the AFC again in 1991. With his 101.2 passer rating in 1990, he became only the fifth quarterback to maintain a rating over 100 since the system was introduced in 1973.
In 11 seasons in Buffalo, Kelly led the Bills to the playoffs eight times. In 17 playoff game appearances, including four consecutive Super Bowls, he passed for 3,863 yards and 21 touchdowns. At the time of his retirement, his 84.4 passer rating ranked sixth all-time and was second when compared to Hall Of Fame quarterbacks.
His 35,467 career passing yards ranked tenth in NFL history; his 2,874 completions ranked eighth; and his 237 touchdowns ranked 13th.
At the time of Kelly's retirement, only Fran Tarkenton, Dan Fouts and Johnny Unitas among Hall Of Fame quarterbacks had passed for more yardage, and only Tarkenton and Fouts had completed more passes.
Kelly was inducted into the Pro Football Hall Of Fame in 2002.
Until next week, may all your balls go straight in the hole and you stay out of the bush!

• Naughty presents 'Mischief and Mayhem in da AM' from 6am to 10am, Monday to Friday and 'The Press Box' sports talk show on Sunday from 10am to 1pm, on KISS FM 96.1. Comments and questions to naughty@tribunemedia.net