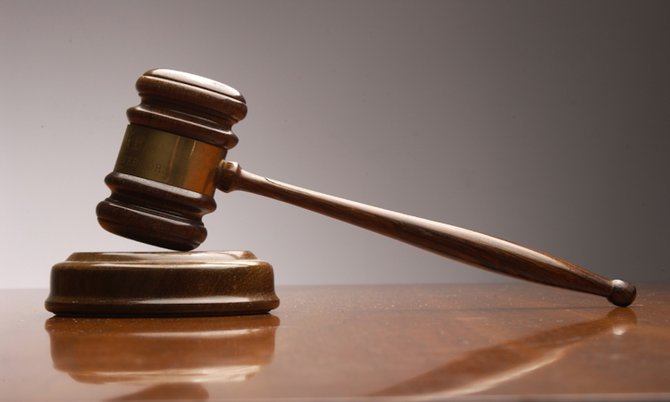 By LAMECH JOHNSON
Tribune Staff Reporter
ljohnson@tribunemedia.net
THE Court of Appeal yesterday dismissed a lawyer's request for a convict to undergo a psychiatric evaluation and the results be considered for the convict's appeal against a murder conviction.
Gibson Rafael and his lawyer Roberto Reckley appeared before Justices Anita Allen, Abdulai Conteh and Stella Crane-Scott for the expected hearing concerning his challenge to a jury's guilty verdict for the July 27, 2012 murder of Kidley St Brave.
Gibson was sentenced to 45 years in prison for the murder of his girlfriend. St Brave was stabbed 15 times and nearly beheaded.
In yesterday's appellate court proceedings, Mr Reckley said he had not filed submissions as yet because he sought to ask the court's assistance in ordering a psychiatric evaluation for his 30-year-old client.
Justice Conteh said such applications were reserved for sentencing.
Mr Reckley said the issue for him in examining the transcripts was that Gibson's previous lawyer did not raise the matter at the time, a ground of appeal he likely would argue.
"Was he in a trance? From the record, the term sleep walking was actually used," Mr Reckley said.
"We're not a court for hearing evidence," Justice Conteh said.
"Whose fault is it that it was not done?" Justice Allen asked.
"Certainly not the appellant's fault," the lawyer added.
Justice Allen said the issue he raised "is a jury question."
"I don't see how this court hearing medical evidence, in chief and in cross-examination, can then make a determination on the matter," the appellate president added.
Mr Reckley said the issue resulted from the absence of direction from the judge to the jury "and I would be looking for a retrial on that ground."
"I don't consider this a proper application and even if you made one, what decision could we make?" Justice Allen asked.
"Is there a precedent for this type of application?" Justice Crane-Scott asked.
Mr Reckley said there was not.
Justice Allen said: "The most we'd be able to do, if the mental issue was not raised by the jury, is to send it back."
The court, however, dismissed the verbal application and adjourned the substantive appeal hearing to November 5.
During the trial, Rafael testified that he and St Brave had recently got back together after a breakup. He said on the day in question, he picked her up from her Quarry Mission Road home and they had sex at his residence.
Raphael claimed that while in the bathroom, St Brave checked his phone and saw a text message from the mother of his son, which prompted her to attack him. He said when he slapped her back, she got a screwdriver and stabbed him before she went for a tile cutter.
He claimed a "trance" occurred after he took the tile cutter from her and did not remember what happened after that.
He did not report the incident to police until hours after her death.
A jury unanimously convicted Rafael of murder.
Roger Thompson appeared for the Crown in yesterday's proceedings.