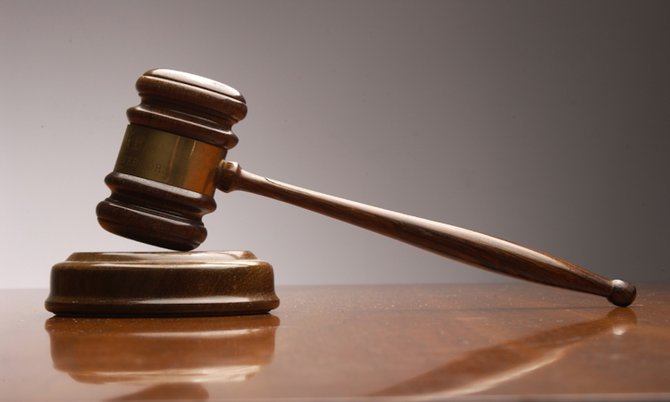 By LAMECH JOHNSON
Tribune Staff Reporter
ljohnson@tribunemedia.net
TWO men who admitted to receiving cars and electronic items they knew had been stolen were sentenced to a prison term of more than eight years yesterday.
Gregory Clement, 22, and Troy Carey, 21, were standing trial before Justice Vera Watkins on multiple counts of armed robbery, attempted armed robbery, firearm possession and receiving stemming from a string of gun-point hold-ups in February 2014.
They had pleaded not guilty to the charges when formally arraigned in Supreme Court in June of last year and again on Monday at the start of trial.
Following discussions with their respective lawyers, Stanley Rolle and Monique Gomez, however, both men yesterday opted to plead guilty to receiving and the firearm-related offences.
Clement pleaded guilty to possession of a .40 Kel Tec sub-machine gun and ammunition for the prohibited weapon. He also admitted to dishonestly receiving a 2000 Honda Civic, a passport, two local bankcards, a Blackberry cellphone and a Coach bag belonging to Brittany McIntosh. He also owned up to receiving a Samsung Galaxy cellphone belonging to Imina Joseph on the same day.
Carey, meanwhile, pleaded guilty to receiving a 2000 Nissan Sunny that belonged to Winton Davis.
The judge directed the nine-member jury to return guilty verdicts on those offences and not guilty to the remaining three counts of armed robbery, two counts of attempted armed robbery, possession of a firearm with intent to commit an offence and possession of a firearm with intent to prevent lawful arrest.
Upon discharging the jury, Ms Gomez asked Justice Watkins to be as lenient as possible on her client given that this was his first run-in with the law.
She noted that Carey had worked in construction with his older brother and helped his ailing mother with the bills at home before her death.
As for Clement, Mr Rolle noted that his client's admission of guilt showed a prospect for rehabilitation because Clement was taking responsibility for his actions.
Crown prosecutor Algernon Allen asked the court to bear in mind the prevalence of firearms in the commission of offences and the seriousness of the offences for which the pair was convicted.
Justice Watkins said 15 years felt to be an appropriate sentence for the offences, but would not disregard authorities from the Court of Appeal offering a one-third reduction in sentence to persons who pleaded guilty ahead of trial and/or conviction.
Both men were given ten years, which was further reduced by the 18 months spent on remand.
Maria Zancolla also appeared for the prosecution.