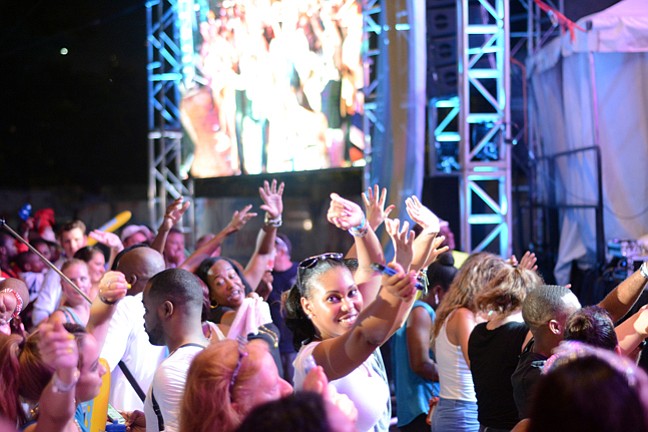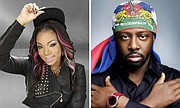 By RASHAD ROLLE
Tribune Staff Reporter
rrolle@tribunemedia.net
THE government will spend about $7m to host this year's Junkanoo Carnival, Bahamas National Festival Commission Chairman Paul Major told The Tribune yesterday.
His statement came a day after the BNFC revealed that international artists Destra, Wyclef Jean and Tarrus Riley, among others, have been contracted to perform in the festival.
He said the artists would be paid at their international market rate: about $30,000 for Destra, a Trinidadian soca singer, and about $70,000 for Wyclef Jean, a Haitian-born Grammy-award winning artist.
Early last month, Tourism Minister Obie Wilchcombe told The Tribune the government's carnival budget would be "around $3 million"; however he did add that "work on the final number is still being done".
Last year, the government spent $11.3m on the inaugural festival, going over its initial budget of $9m.
The announcement of a lineup that features major international artists also contradicts what BNFC officials told The Tribune last month when they said no big name international artist would headline the event.
At the time the revelation was a surprise, considering last year Mr Major said having international artists is critical to attracting tourists.
The BNFC had been working for "a couple weeks" to secure the international artists, Mr Major said yesterday, adding that negotiations were very delicate.
While the final lineup of entertainers has now been made public, Mr Major denied rumours that last year's headliner - soca singer Machel Montano - will be back to perform this year.
According to a statement released on Wednesday, "the down home flavours" of Bahamian sounds will be mixed with a Caribbean fusion of soca, reggae and Latin vibes during three nights of non-stop music.
Regional soca artists Ricardo Drue, Kerwin Du Bois, Farmer Nappy, Rupee, Fadda Fox, Patrice Roberts, Skinny Fabulous, Bunji Garlin and Lyrical will hit the stage during the three-day festival in New Providence from May 5 to 7.
Bahamian performers, including Elon Moxey, the Blue Band Connection, Willis and the Illest, Veronica Bishop, Ira Storr, Funky D and Puzzle will also perform.
In Grand Bahama, where the carnival kicks off on April 15 and 16, Bahamian top performers Stileet, DMac, Geno D, Jay Mitchell, Julien Believe, Visage and Ronnie Butler will be joined by international acts Fadda Fox, Shurwayne Winchester, Olatunji, the press release said.
"Events will be bigger this year than last year," Mr Major said. "It will be more exciting. There will be a tremendous amount of new local material by local artists with international and popular acts that will draw Bahamians and tourists alike to our country.
"We've embarked on a strategy that promotes this as a destination event or events, not as one promoting artists. We're not having a Babyface show or an Al Green show," he said, referring to two American r&b singers.
"Tourism has been spending money for months now through its inaugural channel to promote Junkanoo Carnival."