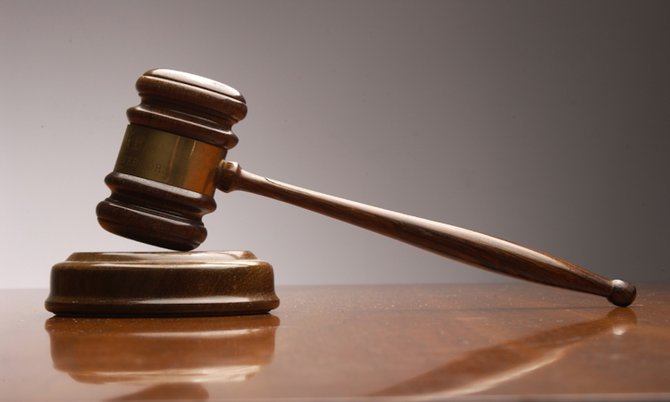 By LAMECH JOHNSON
Tribune Staff Reporter
ljohnson@tribunemedia.net
THE head of a major security firm faces a $2,000 fine if he does not pay $196 deducted from the pay cheque of an employee who sat as a juror on the Donna Vasyli murder trial last year.
Henry Wemyss, the owner of Wemco Security, was found in contempt by Senior Justice Stephen Isaacs on Tuesday having been accused of refusing to pay the juror and/or docking the $15 daily stipend that jurors receive from his pay.
In defence of the contempt accusation at a prior hearing, lawyer Wayne Munroe, QC, argued that the juror suffered no loss as the combination of his stipend and his salary amounted to his regular pay.
Mr Munroe had further suggested that it was the intention of Parliament to protect employers from abuse of the Jurors Act by employees in order to gain a financial advantage.
"That reasoning breaks down however when one considers that an employer is entitled to certification from the court that an employee was sworn to sit, as was evident in this case," the judge said in his ruling.
"By Mr Munroe's reasoning, Parliament intended that such a certification would make it lawful for an employer to make the kind of deductions seen in the instant case. Jurors sit at the order of the court so that criminal courts can try cases. Applying a liberal interpretation, it would seem unreasonable for Parliament to intend that a private employer is entitled to make deductions from the pay of persons sworn to sit, and at the same time protect persons sworn who are not sworn to sit from the same deductions."
The judge said that it would be "counter intuitive" for there to be protection for the salary of those merely summoned to court but not those who are summoned and sworn to sit on a jury.
Senior Justice Isaacs provided his interpretation of the law: "Parliament, in my view, intended to protect employees from having their incomes reduced while they sit to hear criminal cases.
"The stipend of $15 per day for each day of service is meant to offer compensation for travel to court as well as other expenses, such as lunch, for persons obliged by order of the court to attend. Criminal trials for indictable offences are tried by jury in this jurisdiction. Without jurors there would be no trials of indictable offences, unless the requirement to conduct trials is legally removed.
"To subject a potential juror to the prospect that his/her regular income can legally be reduced while he/she is sitting in a trial has the effect of interfering with the trial process by employers, insofar that such a deduction has the effect of discouraging employees from serving on a jury."
The juror was working as a security guard at WEMCO Security and Credit Collections Limited when he was selected to sit on the Donna Vasyli murder trial last year, which lasted 13 days. The company deducted the $15 daily stipend paid to jurors for the 13 days that he was absent from work. The juror is no longer employed with the company.
Senior Justice Isaacs ordered WEMCO to pay the juror the $195 that was unlawfully deducted from his pay by April 19 in order to purge the contempt charge.
If the deadline is not met, WEMCO would be fined $2,000 that is to be paid by April 26 in addition to the $195 payment to the juror.