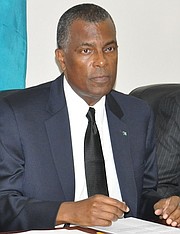 By SANCHESKA BROWN
Tribune Staff Reporter
sbrown@tribunemedia.net
SAVE THE Bays has been granted an interlocutory injunction against Foreign Affairs and Immigration Minister Fred Mitchell, Education Minister Jerome Fitzgerald and Attorney General Allyson Maynard-Gibson, restraining them from further disclosing the group's confidential information in Parliament.
The injunction was granted by Justice Indra Charles yesterday and lasts until May 12.
The judge's order says three government ministers are "prohibited" from any further appropriation, perusal, use, publication or disclosure in Parliament or elsewhere of any correspondence, including emails, belonging to the applicants.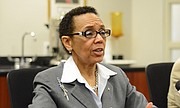 In a writ filed in the Supreme Court yesterday, the applicants, Coalition to Save Clifton and Zachary Hampton Bacon, claim that the government, acting through Mr Mitchell, Mr Fitzgerald and Tall Pines MP Leslie Miller, obtained private and confidential emails and attachments belonging to the applicants and disclosed confidential information contained in this correspondence during the course of parliamentary proceedings on March 15 and 17.
Mr Mitchell, Mr Fitzgerald and Mrs Maynard-Gibson are named as respondents in the case.
Save the Bays is relying on an affidavit filed by director Joseph Darville to support its motion.
The writ is requesting Mr Mitchell and Mr Fitzgerald within seven days, or such other time as the court may fix, to deliver to the applicants the originals and copies of the applicants' correspondence in whatever form they are held in. STB has also requested the respondents to permanently destroy or delete all electronic records and testify under oath who the information was shared with and in what matter.
The writ also states that the respondents have "made it clear" that the documents referred to were just some examples drawn from a larger cache of private correspondence belonging to the applicants and have indicated by way of explicit threats their intention to make further disclosure from this cache.
According to the writ, "parliamentary privilege cannot in any way affect the court's ability to take into account, when considering the grant of interlocutory relief sought, the threats by government through a senior Cabinet minister to access and reveal even more confidential information since this constitutes statements made outside Parliament."
Last month, Mr Fitzgerald accused Save The Bays of being a political organisation seeking to "overthrow" the Progressive Liberal Party government under the guise of an environmental group. During his contribution in the House of Assembly, Mr Fitzgerald read private emails from Save the Bays members and others, which he said bolstered his claims.
Speaking to reporters outside Cabinet, Mr Fitzgerald recently warned members of the environmental group to "batten down" because a "category five" hurricane was on its way, as he threatened to table "every single" email and bank statement in his possession if needed to protect his integrity and parliamentary privilege.
Last month in Parliament, Mr Mitchell claimed that some $8.25m has been filtered through various organisations connected with STB - locally and internationally - from 2013 to 2015.
Mr Miller has alleged he saw a document that showed that five members of STB take home a combined salary of $740,000.
The disclosures came as part of a fierce political debate over claims included in an alleged murder-for-hire plot outlined in court documents filed against Canadian fashion mogul Peter Nygard by billionaire Louis Bacon and several other STB directors.
The House of Assembly meets on Monday.