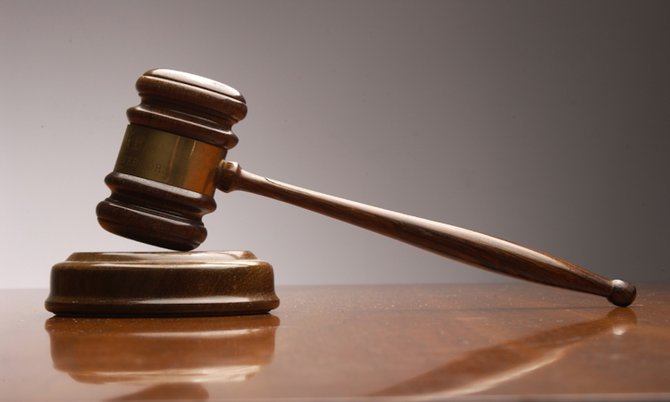 By DENISE MAYCOCK
Tribune Freeport Reporter
dmaycock@tribunemedia.net
THREE young men accused of murder and attempted murder appeared in the Supreme Court on Tuesday to have their matters joined in one voluntary bill indictment.
Steve Derosier, Fabian Rolle, and Deondre Hamilton of Grand Bahama appeared before Justice Estelle Gray-Evans with their attorneys William Allen, Carlson Shurland, who was holding brief for Wendell Smith, and Mario Gray, respectively.
Prosecutor Erica Kemp of the Attorney General's Office made an application in the Supreme Court to join the three separate VBIs into one file. She noted that all of the men are charged with the same offence, but were arrested at different times when three separate VBI's were granted.
Mrs Kemp said that all of the witnesses, the deceased and the attempted murder victim are the same on all three VBIs.
"We are making application to join the three accused men under one VBI with the same two counts – murder and attempted murder," she informed Justice Evans.
Justice Evans told the men that the court clerk was required to read the charges again to them and that they would have to give their pleas.
According to the charges, it is alleged that on March 31, 2014, at Freeport, the men being concerned together murdered Sean Andrew Smith aka "Smily" and attempted to murder Austin Rolle.
The men pleaded not guilty to both charges.
Justice Evans then informed them that they would be permitted to give evidence of an alibi in court or within the next 21 days to the Attorney General's Office.
"You would have to show evidence that you were not at the place when the offences have been committed; that you were nowhere when the murder of Sean Smith occurred and the attempted murder of Austin Rolle occurred on March 31, that you were somewhere else and you need to say who can confirm it," she explained.
All of the men said they would submit an alibi to the Office of the Attorney General within the next 21 days.