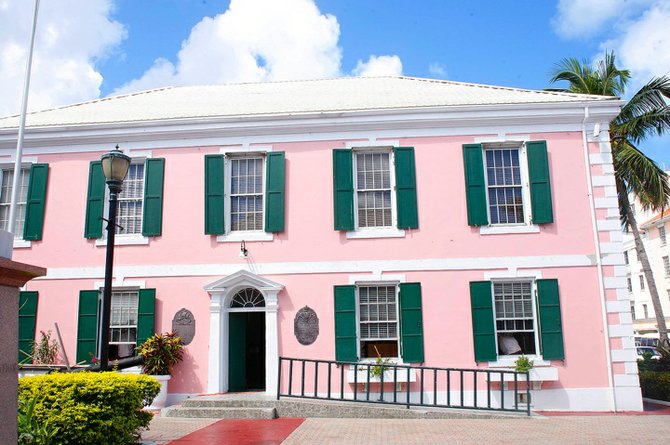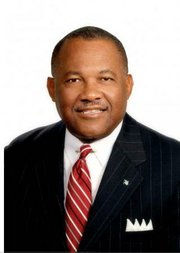 By KHRISNA VIRGIL
Deputy Chief Reporter
kvirgil@tribunemedia.net
CENTRAL Grand Bahama MP Neko Grant yesterday resigned as Leader of Opposition Business in the House of Assembly and the Free National Movement's shadow Works Minister, pointing to his relationship with FNM Leader Dr Hubert Minnis as the motivating factor.
In an obvious nod to the dramatic close of the FNM's national convention last week, Mr Grant told the lower House that recent events demonstrated that FNM Leader Dr Hubert Minnis was "uncomfortable" with him and "not satisfied" with his performance.
The decision follows Long Island MP Loretta Butler-Turner's confirmation to The Tribune on Tuesday that the FNM presented her with several offers after she withdrew from the party's leadership race during convention last week, among them a promotion to Leader of Opposition Business.
Moments after announcing at Parliament that he was stepping down from this post, Mr Grant told The Tribune that he had only learned that his position was up for grabs after reading the reports in the local dailies.
Outside parliament yesterday, Dr Minnis – who appeared to have been shocked by the move – had only a short response to
offer reporters when he was questioned about the
matter. "Mr Grant did what he thought was best," Dr Minnis said.
When pressed for further comment, he said: "The party will heal, unify and move forward and win the next general election."
Mr Grant is the longest serving member of the FNM, having first been elected under the party in 1992.
In June, the Central Grand Bahama MP blasted Dr Minnis in an email over his performance in Parliament during the wrap up of the 2016/2017 budget debate. The Tribune exclusively obtained the scathing email in which Mr Grant lambasted Dr Minnis criticising him over "abandoning ship" at 2.30am, leaving MPs to finish the work of the House and insisting that the Killarney MP seemed to be ill prepared for the session.
Standing in the Lower House before it recessed for the lunch break, Mr Grant said given Dr Minnis' displeasure with his performance, he would do the honourable thing and step down from the post.
He said: "I have always cherished the wonderful working relationship you (House Speaker Dr Kendal Major) and I have enjoyed over the past four years. It is my wish that God would strengthen, guide and protect you as you administrate in this place.
"To Bernard Nottage, I sincerely hope that the excellent working relationship that you and I enjoy has contributed to the smooth running of this place for the betterment of the Bahamian people. I hope to God that he will direct you as you lead government's business."
He continued: "Recent events have demonstrated that my leader is uncomfortable with me and not satisfied with my performance as leader. I would therefore do what honourable men do and so today I will advise this House that effective today I will no longer serve as Leader of the Opposition Business in this place or the shadow minister of works."
Reaction
Meanwhile, South Eleuthera MP Theo Neilly said he was "discouraged and saddened" by Mr Grant's decision.
He said not only did he respect the MP, but he looked up to him as a father figure.
"I think roughly this morning is when I first knew that something was happening," Mr Neilly told The Tribune following the morning session of the House.
"I am very discouraged and saddened by it really because you know I respect Mr Grant 100 per cent and he's been a real man of integrity, working hard with the party behind the scenes representing.
He said: "He knows the system well and I respect him highly. He is the longest serving FNM parliamentarian ever and so certainly as a rookie, a new and young member of Parliament I look up to him. I respect him. He is a senior man.
"I always look to him for guidance throughout the four and a half years in the House. I have gotten advice on many matters. He has given me good guidance so I look to him as a father figure in the FNM and someone I respect and so I am saddened by that announcement."
During the afternoon session of the House proceedings, FNM Deputy Leader and East Grand Bahama MP Peter Turnquest said it was a move that they did not anticipate. Nonetheless, he went on to thank Mr Grant on behalf of the party and his constituents for the job he carried out over the last four years.
On Tuesday, Mrs Butler Turner said while discussions were still underway, she had not accepted any offers because she viewed it as an attempt to "buy her off" to step away from the plethora of issues she has with the fractured party.
She also questioned whether the party had informed Mr Grant that they were considering removing him from the Opposition Leader's post.