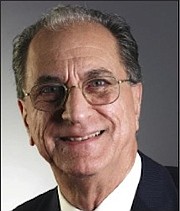 By JOHN ISSA
NASSAU'S glory days as a port of call for cruise ships are long gone.
I remember the days when Bay Street was the shopping mecca of the region. The ships did not depart until late into the night. Large numbers of cruise passengers went across to Paradise Island in the evenings to see the show at the Britannia Beach Hotel and gamble in the casino. Shopkeepers had to pay key money just to rent a location on West Bay Street.
There are a number of reasons for the decline in the appeal of Nassau - some within our control and others outside it.
Some of those outside our control include the significant increase in the number of cruise ship ports of call in the region, the large casinos and shopping malls on the ships themselves and the control of the sale of onshore attractions on board which substantially increases the cost to the cruise passenger.
There are however a number of actions within our control that would return Nassau to its glory days and beyond. The benefits would give a massive lift to our people and the economy as a whole.
We need to remember that the dollars spent by cruise passengers go to many segments of society, from the vendor to the taxi driver, to the shop owner, to the property owner, to the banker, to the tax collector, to the electric and telephone utilities ... or should I just say to almost everyone.
Now, what can we do to return to the glory days of Nassau?
Firstly the Government should define a designated area from Junkanoo Beach to the Paradise Island Bridge and running south to Shirley Street. Develop a plan to create the Caribbean Town of people's dreams. Incentives should be offered to investors and operators who comply with the overall development plan for the designated area and invest in the development area.

At this point, I am going to make the suggestion that will guarantee success. The legislation creating the designated area and incentives should provide for an implementing and oversight Board to be co-chaired by the Prime Minister and the Leader of the Opposition, each of whom would appoint half of the other members.
A revolutionary idea, maybe, but sure to guarantee speedy success. Why not try it? What have we got to lose?
• John Issa is executive chairman of SuperClubs. He is writing regularly in The Tribune.