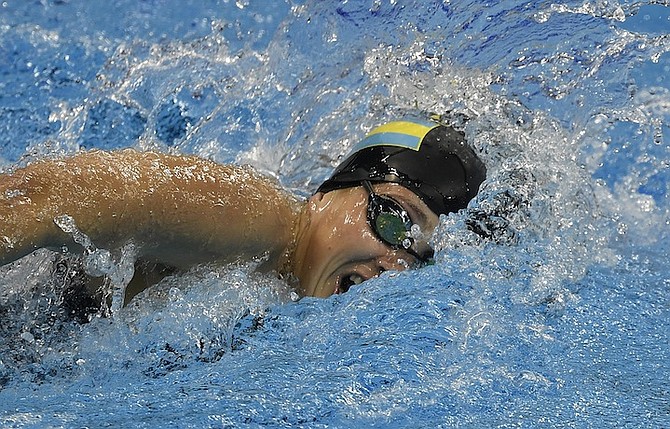 http://youtu.be/8yr6fgCqSvY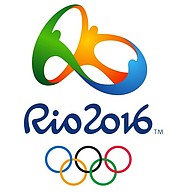 By BRENT STUBBS
Senior Sports Reporter
bstubbs@tribunemedia.net
RIO de Janeiro, Brazil: Another heat and another national record for Joanna Evans.
One day after she shattered her own women's 400 metre freestyle record at the Olympic Games, Evans smashed her second record in the 200m free by posting a time of 2:01.08 to erase her previous mark of 2:01.34. This time, she got fifth in her heat and 37th overall.
She still has her specialty in the women's 800m free to come on Thursday. Her national record is 8:33.19 and she believes that could fall as well when she competes in the second of four heats in lane eight at 1:26 pm EST.
"Honestly, it wasn't quite what I was looking for," the University of Texas freshman told the Bahamian media after her race today. "I was looking to get under two minutes, but after such a great race yesterday, I'm just going to go back and relax and try to get ready for the 800m."
Evans came up with splits of 28.57 after the first 50m, 59.23 (30.66) at the 100m mark, 1:30.71 (30.99) at the 150 and completed the final 50 in 32.31.
"I can't complain. At the Olympics, it's one of those things," said the 18-year-old as she reflected on her Olympic debut so far. "To swim best times is all you can really ask for, so I'm just grateful to be able to do it and to make the Bahamas proud."
Evans followed on the heels of Dustin Tynes, who was eighth in his heat of the men's 100m breaststroke on Monday to place 44th overall. But Team Bahamas is still waiting on veteran Arianna Vanderpool-Wallace, who had qualified for three events, but has opted only to swim two. She will begin her quest for a medal in her third Olympic experience by contesting the women's 100m free on Wednesday at 12:02 pm EST in the fifth of six heats in lane seven. The final will be held later that night.
On Tuesday, the Bahamas will have one competitor in action as Emily Morley continues her maiden voyage for the Bahamas in the E semi-final of the women's sculling race at 10 am EST. On Monday, Morley participated in the Repechage, a race for competitors who didn't qualify out of the preliminary round, where she was fourth in her heat in 8:22.77. The 22-year-old student of Ithaca College will race at 11:40 am EST.
"It was a lot better, a lot easier," said Morley of her second race after finished fifth in her opening heat on Saturday. "It was rather nice because the weather actually held up this time and obviously some wind, but not as bad as two days ago. So I'm very happy with what I did."