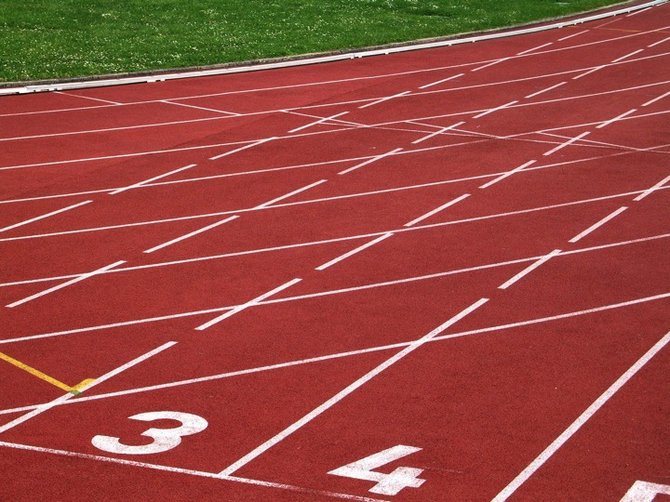 By BRENT STUBBS
Senior Sports Reporter
bstubbs@tribunemedia.net
RIO de Janeiro, Brazil — After going through the process of getting ready for the past four years, Adrian Griffith said the time is now for him to shine in the men's sprints at the 2016 Olympic Games.
"I'm here. It's a beautiful feeling, all of the attaché for the Bahamas team and all of the officials are making sure that Team Bahamas is adjusting very well to the conditions here," Griffith said. "The team is actually gelling and we're practicing together and everyone is having a good time. We have one or two hiccups, but that's expected. We're going to be alright. We're looking to put on our best performance here in Rio."
Talking about Rio, Griffith said he wasn't concerned about all of the media hype surrounding Rio not being ready to host the games and that there was a Zika virus that would affect the athletes.
"When we got here, we found a beautiful village, as you can see," said Griffith as he spoke to the Bahamian media in the games village. "The accommodations are great for the Bahamian athletes. I can't speak for anyone else. But everything here is good. We have housekeeping on time and everything is right in order. We don't have anything to complain about."
After the athletes returned to their various training sites in the United States following the Bahamas Association of Athletic Associations' Nationals in June, Griffith said they tried to get the team together, but was unsuccessful. Now that they are all together in Rio, he said they hope to make the best out of their time together before the athletic competition get underway on Friday.
"I expect to perform really well. During the season I made some mistakes, but this is the real thing, so I kind of corrected them, so I'm looking forward to going up against these guys and actually doing my best," he proclaimed. "I want to perform at the best and take one of the two spots."
With some much pressure on the athletes to perform, 31-year-old Griffith, who has competed on just about every major event but his first at the Olympics, advised the athletes to just go out there and "perform at their best." Once they can do that, Griffith said he's confident that Team Bahamas will end up with some really great performances, including him in the men's 100m.
Griffith, affectionately called 'Vardo or Aerodynamic," will take a career best of 10.11 seconds (legal time) and 10.03 (wind-aided) in the century that will start on Saturday, August 13 with the heats at 11 am EST as he compete along with Shavaz Hart and Jamial Rolle. When it's all said and done, Griffith is hoping that at least one of them, more specifically him, will join national record holder Derrick Atkins in running under the 10-second barrier.
That, in itself, has been the major challenge for the male sprinters.