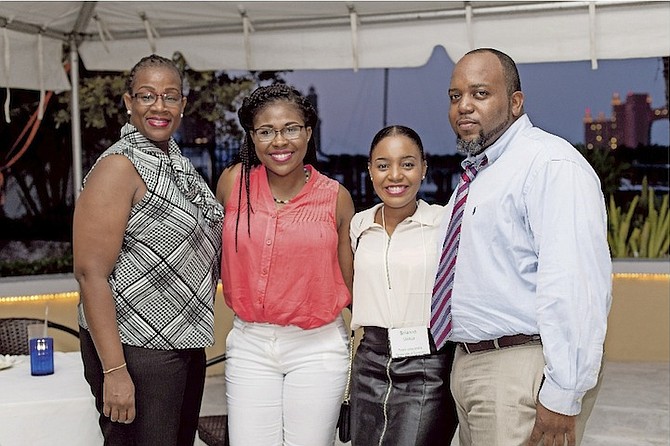 LYFORD Cay Foundations has announced it has awarded 35 scholarships for 2016/2017, valued at $529,000, for students pursuing Bachelors and Master's degrees as well as Technical and Vocational Training programmes at institutions in the United States, Canada, United Kingdom and Europe.
The newly awarded Scholars will be studying a variety of majors that will benefit the Bahamian economy, ranging from environmental policy to public health. Diagnostic medical services, court reporting and commercial diving are some of the fields that this year's technical Scholars will be studying.
The new scholarship recipients join 63 students currently on Foundation scholarships pursuing post-secondary studies abroad. Overall, the Foundations have invested $1.13m in scholarship awards this year.
This year, 550 completed applications were submitted to the Foundations and reviewed. Each application was evaluated against a criteria of financial need and capacity, academic merit, reputation of institution, availability of field of study in the Bahamas, career goal and personal qualifications. In keeping with the Foundation's mission of assisting those with the greatest need, special consideration was given to applicants who are the first in their family to attend college. An independent screening committee then made final recommendations.
The Foundations said that the majority of students received scholarships valued at $15,000. There were also a few special scholarships awarded valued at $10,000, $20,000 and $25,000. All recipients pledged to return to The Bahamas.
"Our applicant pool continues to be impressive in undergraduate, graduate and technical categories," Dr Giavana Jones, Programme Director of Scholarships and College Success, said. "We are pleased to be able to make a difference where it is needed most. This year, 77 per cent of recipients are first generation college students. We want to reinforce the idea that college is for everyone.
"Because of the generosity of our donors, many determined Bahamians have an opportunity to further their education and advance our country."
Scholars have expressed their excitement in being able to pursue their goals through education. "I'll be studying medical sciences and I'll eventually become a physical therapist," said Luxzonica Young, who is the recipient of a Canadian Undergraduate Scholarship to Brock University. "I plan to return home and apply what I've learned so that disabled people won't have to travel abroad for these services.
"It's been a long journey to get here. To complete my programme, I'll have to get the best grades possible and perform to the best of my ability but I know that I can get the job done."
Lyford Cay Foundation, Inc. and The Canadian Lyford Cay Foundation (the Foundations) are private philanthropic organisations established in 1969 and 1977, respectively. The Foundations' mission is to invest in learning opportunities for children, young adults, families and communities, all made possible by the generosity of donors. Through a variety of programmes, the Foundations assist children in school as they prepare for college, students leaving school with scholarships to attend college in the Bahamas and abroad, and non-profits providing learning opportunities in their communities.
To date more than $45m has been invested in the lives of Bahamians by the Foundations.
Scholarship applications are accepted online only once per year. The application opens in January. Visit www.lyfordcayfoundation.org for information.