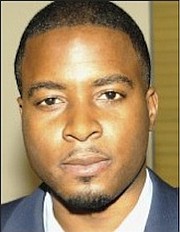 By ADRIAN GIBSON
ajbahama@hotmail.com
Prime Minister Perry Christie's "non-announcement" announcement on Baha Mar, where he asserted that construction at the stalled $3.5 billion resort will resume in September, was nothing short of insulting, vacuous and a political red herring meant to distract a disconcerted populace from yet another downgrade by the credit rating agency Moody's.
Mr Christie's fancy rhetoric was nothing more than an enigma wrapped in a riddle.
On Monday, Moody announced that it has downgraded the Bahamas' credit rating by one notch, mainly because of the country's "low medium-term growth" prospects and limited fiscal space compared to similar countries. Whilst the country is not yet rated as 'junk' status, the Bahamas' sovereign credit worthiness was downgraded by one notch, from Baa3 from to Baa2 with a "stable" outlook.
Undoubtedly, Mr Christie's political diversion via a national address on Monday night is inextricably intertwined with Moody's downgrading of the Bahamas' credit rating.
The Moody's downgrade was telegraphed to the government days before their announcement. Their notification of the government clearly set off a chain reaction, with the government seeking to neutralise and negate Moody's statement with their own so-called good news.
Given that, Mr Christie's hastily convened press conference was devoid of details; resplendent with the gushing endorsements of the clapping and fawning cheerleaders they had assembled; and featured what is tantamount to an undemocratic moratorium on questions by the media. What's more, the announcement was held against the backdrop of downward looking Cabinet ministers, all of whom seemingly knew that this was little more than an opaque public charade.
To anyone watching the video, it appears that Minister of Foreign Affairs and Immigration Fred Mitchell himself was taken by surprise, possibly rushing to join his colleagues at the Prime Minister's national address, as is evidenced by his lack of a tie and jacket during a national address when he traditionally dons himself in formal garb in nearly every interview.

Having watched the tape and observed the expressions of those gathered, one could see that once Moody's had tipped off the government about their assessment, they scrambled for their political lifeboats and had to resort to whatever glimmer of hope they could squeeze from the Baha Mar mango!
During the last general election, the governing Progressive Liberal Party (PLP) released a manifesto which they deemed 'The Charter for Governance'. That so-called charter featured colourful, even inspirational, language and pie-in-the-sky schemes that they knew could not be fulfilled.
Astoundingly, they made the following observation in that Charter:
"The FNM is leaving the country in a worse economic condition than when it came to office in 2007. Not only is this proven by the down-grading of the country's credit standard by two international rating agencies (Moody's and Standard & Poors) ..."
"International Credit Rating Agencies have pointed to the critical need for The Bahamas to slow the pace with which its national debt is increasing. The PLP will do just that," they claimed.
Strangely enough, in the Central Bank of the Bahamas' 2015 annual report, it was revealed that the Christie administration has added $1.6 billion to the Bahamas' national debt over the past three years, continuing to push it beyond the International Monetary Fund's (IMF) so-called 'danger threshold'. The report confirmed that this nation's debt-to-Gross Domestic Product (GDP) ratio had increased to 76.3 per cent at year-end. This compared to 73.7 per cent at year-end 2014, and shows the Bahamas' national debt and associated metrics are continuing to expand beyond the IMF's 70 per cent debt-to-GDP benchmark.
The Central Bank's annual report also shows that the Bahamas' national debt has increased from $5.003 billion at year-end 2012 to $6.638 billion at end-December 2015, a rise of some $1.635 billion in just three years under the Christie administration.
There has been no fiscal prudence over the last few years and it is clear that our country is facing increasing economic and fiscal problems.
The fact that the Christie administration could spin the third Moody's downgrade in three years after making the aforesaid claims in their Charter for Governance is simply disingenuous and causes one to think that we are in far worse condition that we perhaps know.
Since 1998, Moody's has downgraded our credit rating four times - on September 14, 2009; December 14, 2012; September 2, 2014; and August 22, 2016.
Most shocking is the fact that three of those downgrades occurred during the Christie administration's current term in office! If one reads the Charter for Governance, the governing party presented themselves to the electorate as having the panacea for economy, among a bevy of other national challenges.
The stonewalling of the Bahamian public is perhaps the most obscene part of this Christie orchestrated circus. To imagine that Bahamians ought not be privy to information that impacts the livelihood of every single man, woman and child smacks of paternalism, amounts to an intellectual affront and is out-and-out disrespectful.
This is the epitome of 'Animal Farm'. In true 'Animal Farm' fashion, this is the same administration that has so mishandled the public's trust and, now, though they are the object of political derision, dissatisfaction and anger, they are boldfaced enough to expect that we must trust them. No! Heck no!
What's more, they want us to trust them while they feed us propaganda, empty rhetoric and false promises.
In confirming that an agreement had been reached between the government and the Export-Import Bank of China (CEXIM), Mr Christie claimed that a "world-class hotel and casino operator" would purchase the Cable Beach development and the concessions granted in exchange for arriving at a deal. But didn't Mr Christie make this very same announcement in the House of Assembly a few months ago? Did he simply dust off his old script, re-arrange a few words and yet attempt to claim the title of being a more proficient spinner than Rumpelstiltskin?
Who is the world-class hotel and casino operator, Sir?
Is Baha Mar being sold by a bank owned by the Chinese government to a company owned by the Chinese government? Is this a commercially incestuous affair?
Will the Bahamas government have shares in Baha Mar?
What is Baha Mar being sold for? And, what is the current market value of Baha Mar?
Mr Christie claimed that the deal permitting the sale of Baha Mar had been approved by Justice Ian Winder of the Supreme Court. We have since discovered that the deal is sealed.
According to Mr Christie, under the terms of the agreement, Bahamian contractors still owed money will receive a significant portion, if not all, of their claims, while thousands of former Baha Mar employees will receive outstanding amounts due to them.
What's more, the Prime Minister likened his and his government's efforts to conclude the deal to Shaunae Miller's determined and dynamic gold medal winning 'dive' in the women's 400m race at the Rio Olympic Games. Clearly, Mr Christie needs a reality check. Firstly, he needs to allow Shaunae to enjoy her moment rather than politically exploiting her and, in another weird and foolish instance, receiving a replica gold medal from Minister of Sports Daniel Johnson, who similarly appears to take first-class flights of fantasy in la-la land.

Further, the PM also asserted that re-engaging prior contracted companies, the deal will see that the government agencies and utility companies like Bahamas Power and Light "receive payment for some of their outstanding claims against the Baha Mar companies".
So, when will these Bahamian contractors be paid their money? When will the utility companies be paid? What is currently owed to the utility companies Mr Christie? We have a right to know, after all, those companies belong to the taxpayers, right?
Relative to the more than 2,000 employees dismissed last October, Mr Christie stated that they will now receive "unpaid salaries, severance pay, accrued vacation pay, and notice payments due to termination". He also said that these persons can also expect to be repaid sums deducted from their salaries and pension contributions.
But, when Mr Christie? These people have bills, so when will they receive their money?
What concessions has your administration given, Sir?
According to Mr Christie, commercial groups and retail companies will be "permitted" to hold onto their leases and concessions in the new Baha Mar deal.
Of course, Attorney General Allyson Maynard-Gibson was one happy camper in her commentary to press.
She proclaimed that there is no need for concern, adding that Bahamians should "trust" that negotiations are being handled by the "capable hands" of the Prime Minister.
In a classically intellectually insulting moment, she claimed that "significant details were in fact given" by the Prime Minister during his press conference. Really?
What's more, she said: "Our Prime Minister is someone who is a man who has stayed focused. This is a good day for the Bahamas and a good day for Bahamians ... You look at his entire political history. Thank God he has been focused and assiduous in fighting for Bahamians and nothing has changed now."
Hmm. I'm not convinced.
Of course, this is the same Allyson Maynard-Gibson who, on a radio talk show last summer, revealed her daughters' connection to the resort and said that Mr Christie was aware of their ownership interests. She was also allowed to remain as the government's lead negotiator in the dispute between Baha Mar, CEXIM and the China State Construction Company!
During her radio appearance, Mrs Maynard Gibson said of her then 28- and 30-year-old daughters: "Right now, just like everybody else who is down, they are losing money and the bank is calling for payment of loans and let me go further, they are losing, and I will go further, to the extent that there may be any retribution and we hope that there isn't, but ... in doing my job as the Attorney General if it means my daughters would lose the leases that they now have in those shops at Baha Mar - I'm hoping that there isn't."
Of course, the public responded with ire and the Leader of the Opposition, Dr Hubert Minnis, accused her of an "overt conflict of interest". By the following Monday, four days after she initially said her two daughters had leases to operate stores in Baha Mar, Mrs Maynard-Gibson revealed that her husband Maxwell Gibson owns the retail jewellery store chain that has been granted storefront leases at the Cable Beach resort. She then said that she makes "no apologies" for her husband having a business venture with Baha Mar.
And so, based on what the PM said on Monday, the Maynard-Gibson family and their companies are among those who will also retain their leases to their stores in Baha Mar.
Interesting!
And so, Mr Christie, what happens to developer Sarkis Izmirlian and his multi-million dollar stake in Baha Mar? Poor Mr Izmirlian has seemingly gotten shafted in the worst way. My brother, launch your actions to save your brainchild and share the details of all discoveries with the Bahamian public.
And why is the China State Construction Company being allowed to continue the construction given the previous structural issues and sanctions by the Ministry of Works?
Clearly, this deal will once again provide thousands of construction jobs for Chinese labourers whilst local unemployment sky rockets!

Why do I feel like we have been collectively conned?
Today, the public knows that when it comes to this Baha Mar, to quote those famous words of civil rights leader Malcolm X: "Oh, I say and I say it again, ya been had! Ya been took! Ya been hoodwinked! Bamboozled! Led astray! Run amok!"
Yes, we have seemingly been had and bamboozled and run amok. How sad!
Recently my six-year-old son had his tooth extracted. After we left the dentist, we discussed how he would put the tooth under his pillow and laughed about what it would be like if we both woke up and caught the tooth fairy as she visited him. Of course, I was just playing along and, as he is at that age where he still believes in these wonderful childhood fantasies (just as I did at his age), I did not want to ruin that for him.
That night, I waited on him to fall asleep. Of course, I fell asleep as well. But, I subconsciously knew that I had outstanding business and so, within two hours of my nap, I woke up and went about the work of the tooth fairy. I made a colourful note and left a crisp dollar bill under his pillow, courtesy of the tooth fairy. The following morning, he woke up and, upon remembering that he had placed his tooth under his pillow, checked and gleefully ran to me with his gifts, grinning from ear to ear and beaming that the tooth fairy had visited him.
Perry Christie is no tooth fairy. We - the people - do not believe that he is and Baha Mar remains a white elephant.
I am afraid. I fear that they have sold our country, lock, stock and two smoking barrels. I fear that the Christie administration could have been so desperate in their negotiations, so desperate in their zeal to project themselves as closers in the lead up to a general election, so desperate to save their own political hides that they have sold me and my great great-great-grandchildren out for a bowl of cold porridge.
What are the details of this deal?
The Baha Mar fiasco will be an albatross around Mr Christie's neck. This is one moment where it is certainly appropriate to suggest that the PM should be ashamed.
We are being colonised by the Chinese.
Lastly, did Prime Minister Christie and Deputy Prime Minister Philip 'Brave' Davis travel to Bimini last week to attend the birthday party of a Chinese businessman connected with local hotel deals? Did that bigtime Chinese businessman say to Mr Christie - on an open microphone - that he has given him confirmation of concessions to be granted, inclusive of the issuance of citizenship to Chinese nationals?
Is it possible that someone could have a recording of that night at the party? Is it?
• Comments and responses to ajbahama@hotmail.com