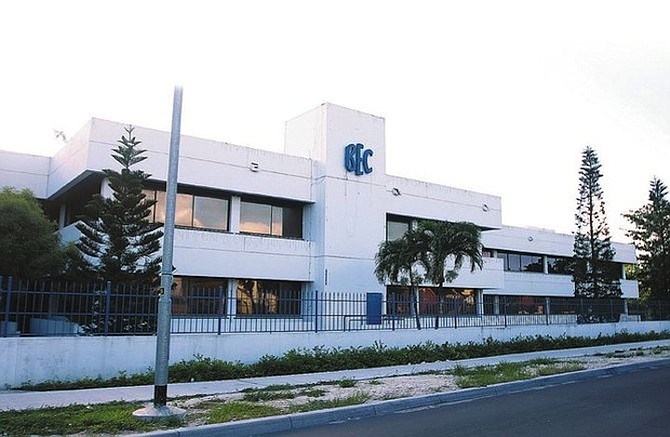 By SANCHESKA BROWN
Tribune Staff Reporter
sdorsett@tribunemedia.net
IRATE residents across New Providence were left in darkness on Tuesday night after a "damaged underground cable" caused an island-wide power outage, according to Bahamas Power and Light.

And customers were warned yesterday that they may experience "intermittent challenges with their power supply until operations have stabilised".
Bahamas Power and Light (BPL) Corporate Communications Manager Arnette Ingraham said the company was working on locating the damaged cable and once repairs are complete "services should return to normal".
On Tuesday night, BPL executives did not offer an explanation for the two-hour blackout, but said in a statement on Facebook that the company experienced a "system-wide shut down in New Providence" shortly after 10pm. Around midnight, BPL said power was being restored to communities.
Despite the overnight restoration, customers began experiencing outages early yesterday morning and the island suffered another blackout shortly after 1pm, with repeated interruptions throughout the day.
Yesterday, fingers were again being pointed at old and obsolete equipment and an obstructive Bahamas Electricity Corporation (BEC) board as latest wave of blackouts brought renewed frustration for consumers.
Bahamas Electrical Workers Union President (BEWU) Paul Maynard said BEC and its operating subsidiary BPL has had replacement cables for two years but the old cables have not been replaced because no one has been given the contract.
Last night senior Bahamian management sources expressed sympathy for BPL and its manager PowerSecure, saying they were "taking all the heat for all that is going wrong now". The source said the historic non-maintenance of lines and equipment which has been requested for months but not approved by the BEC board had left them with their "hands tied".
"A major underground cable fault is to blame for the initial outage that caused a complete shutdown of BPL's generation, transmission and distribution networks on the island," Mrs Ingraham said yesterday.
"To quickly restore power to customers, BPL has put in place temporary measures but its efforts are strongly centred on locating the damaged underground cable and carrying out repairs immediately. BPL anticipates that once repairs are complete, its services should return to normal.
"In the meantime, due to the back-up measures currently being utilised, BPL advises customers that they may experience intermittent challenges with their power supply until operations have stabilised. BPL understands the frustration of its customers and is presently working on several solutions that will help improve reliability as soon as possible. Further, the company advises that it will try to give customers as much advanced warning as possible given the present system instability."
Meanwhile, Mr Maynard said the company has had replacement cables for two years but the old cables have not been replaced because no one has been given the contract.
"This cable issue happens every year. Every summer we have to repair those same cables, between Blue Hills and Big Pond. They are old and unstable," he said.
"We ordered new cables about two years ago and they are here but no one has gotten the contract to install them, so they are just collecting dust."
Phillip 'Brave' Davis, the Minister of Works, said the government is hoping to "move very quickly" to replace the company's aging engines.
"Unfortunately, as we have said to the Bahamian people before, the engines that we have are aged engines. We have brought in additional generation capacity. Modern, yes, but we're still relying on some of the very old generation capacity that we have," Mr Davis said yesterday.
"And we are hoping to be able to move very quickly to replace these aging engines, it requires us to raise capital for it and we're now in the process of doing that. But I commend the staff at BPL for reacting and quickly restoring power whenever it goes off. If one could look at the time period in which power is off, how long it is staying off, you'll see that those times have been improving."
Hundreds of irate BPL customers vented their frustration on the company's social media page on Tuesday night, demanding to know why blackouts were happening so late in the year.
"I ready to put in a police report on y'all cause this is robbery in its highest form. Y'all be charging an arm, leg, hand, foot, heart and organs for a service that off more than it on," one person wrote.

"As tiny as this island is and all these extra fees y'all collecting I need y'all to go and upgrade all them old generators and systems to have a better more efficient service."
Another customer said: "Y'all need to get y'all act together. Last night, early morning, now again. The country's light bills already high, no compensation but total darkness. Stop playing around with people light because when appliances go bad from these blackouts, y'all turn deaf ears on the public. This person running BPL needs to get it together."
BPL said it would continue to provide updates via its Facebook page.