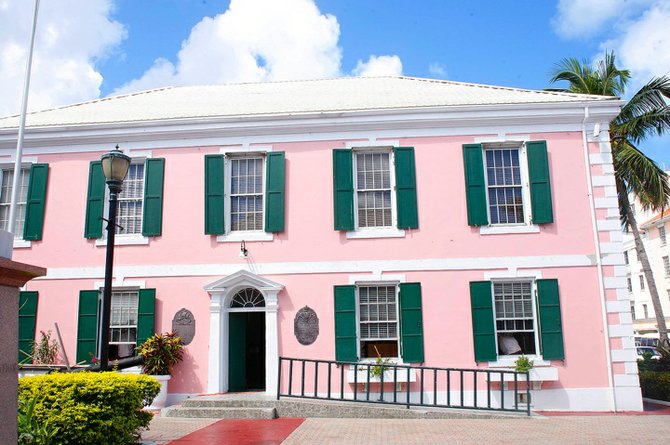 By RASHAD ROLLE
Tribune Staff Reporter
rrolle@tribunemedia.net
MAJOR investigations by Parliament's Committee on Privilege have stalled in recent months, with no clear end in sight for them.
Parliament's Chief Clerk Maurice Tynes confirmed to The Tribune yesterday that the work of the committee on two issues that have received major publicity in the past has come to a halt.
These include the committee's probe into businessmen Fabrizio Zanaboni's assertions last year that parliamentarians have solicited financial contributions from him for community-based events and a probe into Supreme Court Justice Indra Charles' ruling earlier this year that ignited a debate about parliamentary privilege and the role Save The Bays, an activist organisation, played in possibly infringing upon it.
Committee on Privilege Chairman Arnold Forbes - who could not be reached for comment yesterday - said in September that the committee's investigations into the Supreme Court matter would progress immediately despite Marathon MP Jerome Fitzgerald's appeal of Justice Charles' ruling.
The judge had ruled that Mr Fitzgerald infringed on the constitutional rights of Save the Bays members when he tabled their private emails in Parliament.
She said he was not protected by parliamentary privilege and she ordered him to pay $150,000 in damages for the breach.
Mr Tynes, however, said yesterday that the Committee on Privilege has decided to postpone its probe into this matter until the Court of Appeal makes a ruling concerning it.
In September, sources within the Free National Movement indicated that they would push for this result, citing procedure and precedent contained in Erskine May's Treatise on the Law, Privileges, Proceedings and Usage of Parliament, which is considered an authoritative work on parliamentary procedure and Britain's constitutional conventions.
As for Dr Zanaboni, the Stellar Waste to Energy CEO drew the ire of parliamentarians after he raised the specter of influence peddling in the way some parliamentarians deal with him.
He alleged in comments published by The Nassau Guardian that members of both major political parties have sought contributions from him ranging from $200 to $300, despite him having business before the government.
He has since written an apology to House Speaker Dr Kendal Major, apologising for possibly offending members of Parliament.
"A number of my comments were taken out of context as well as they were used to incite and sell more newspapers," he said. "I am Italian, and have a hearing problem, and sometimes I have difficulty understanding when someone asks me a question, so I tend to stay away from speaking out all together."
A subpoena demanding that Dr Zanaboni appear before the Committee on Privilege remains outstanding, however.
Mr Tynes said yesterday that he believes Dr Zanaboni is intentionally avoiding the committee.
"We can't proceed with Zanaboni because he's not in the country and the committee really needs to speak to him," Mr Tynes said. "My view is that he's actually avoiding the committee. We don't really know for sure when he is in town and an outstanding subpoena remains out for him."