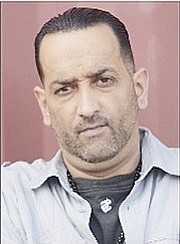 By Inigo 'Naughty' Zenicazelaya
AS we get even closer to Christmas, and the veritable 'sports feast' that awaits us over the next few days on television, I decided to go with a Top 5 list of great sports moments that occurred on Christmas Day.
In some cases, depending on who you root for, these past great moments in sports history may bring a smile to your face, or a tear to your eye. That's sports I guess!
1 The Soviet Union Falls
The only non-sporting event on this list occurred in 1991, and it deserves to be here because it unleashed a slew of Eastern Europe athletes who would have only been allowed past the Iron Curtain to compete in amateur events.
After the 'Russian Sports Floodgates' opened it allowed premier Russian athletes to take their place in major professional sports leagues. The NBA, WNBA, NFL and NHL just to name a few.
The Detroit Red Wings' "Russian Five," which won the 1997 Stanley Cup, and boxing's Klitschko brothers are the most notable examples.
2 Don Shula Breaks
NFL Regular-Season
Victory Record
This game between the Miami Dolphins and the Detroit Lions in 1994 already had a lot going for it. Both teams were 9-6 and battling for a playoff spot and Barry Sanders entered the game with 1,831 rushing yards and a shot at 2,000.
The Dolphins took control early, holding Sanders to only 52 yards, and scoring on five of their first seven possessions to take a 27-10 halftime lead and held on for a 27-20 win. The victory was head coach Don Shula's 319th regular-season victory, putting him ahead of George Halas (Shula had broken the overall wins record in 1993.).
(See 'Dolfans' I give credit where and when it's due)
3 Bernard King Scores
60 Points
In front of a Madison Square Garden crowd, on Christmas Day in 1984, King torched the New Jersey Nets for a Christmas Day-record 60 points.
His New York Knicks still lost 120-114, but the only memory from that game was his performance. King won the scoring title that season and this Christmas Day milestone was his highest point total of the season.
My friends and I, especially the ones who love basketball and played with me through the ranks, to this day still talk about King's performance and his surgical precision on that day. He was 'Money.'
4 Kobe and Shaq Face
Off for First Time
Kobe Bryant and Shaquille O'Neal three-peated as world champions when they played on the Lakers together… and they also hated each other's guts.
In July of 2004, the Lakers traded O'Neal to the Miami Heat and the NBA scheduled their first meeting for Christmas night.
The game lived up to its hype as Bryant scored 42 points and drew O'Neal's fifth and sixth fouls, sending Shaq to the bench with the two teams tied 91-91. The game went into overtime where Dwayne Wade led the Heat to a 104-102 win. Bryant missed a three-pointer as time expired.
I must admit, I'm nauseous after typing that, and reliving painful Laker memories.
Definitely a ghost from Christmas past for me!
5 Hawaii Beats Houston
in Triple Overtime in the
Hawaii Bowl
Those who tuned into ESPN on Christmas night in 2003 like I did got a glimpse at the future of Big 12 football, and one heck of an exciting, nail-biting thriller. If you love high scoring NCAA college football games, this was the 'jackpot.'
The Cougars were led by future Baylor head coach Art Briles and the Warriors had Timmy Chang, one of the most prolific quarterbacks in NCAA history. The two engaged in a good, old-fashioned offensive shootout and were tied 34-34 at the end of regulation.
Each team scored a touchdown on the first two overtime possessions. Hawaii got the ball first in the third overtime and Michael Brewster ran eight yards into the end zone, but the Warriors failed on the two-point conversion.
However, Houston's overtime possession ended on downs and Hawaii came away with a 54-48 victory.
• Until next week, may you all have a safe, blessed Christmas with your families and remember the reason for the season!
May God Bless and keep you all over the holidays and, from my family to yours, have a very merry Christmas.