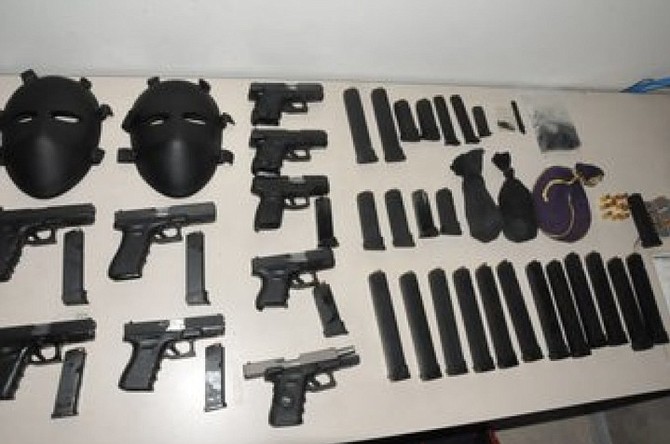 A LARGE cache of firearms and ammunition has been seized in Freeport by Grand Bahama police, who have three men in custody for questioning.
Inspector Terecita Pinder said that officers seized nine pistols, 31 loaded magazines with approximately 1,100 live rounds of ammunition, two ballistic face masks and a bullet proof vest.
She said that shortly before 11am on Saturday, officers on mobile patrol in the Freeport area observed a man who fled when he saw them, leaving his vehicle. He was later captured and returned to his vehicle, where an illegal firearm was discovered.
"Further investigation led police to a residence in the Freeport area, where a search warrant was executed and a number of firearms and ammunition were discovered. Three males, all residents of Freeport, were arrested and taken into custody and are assisting police with their investigation into this matter," Insp Pinder said.
She described the operation as "excellent work by officers of Grand Bahama".