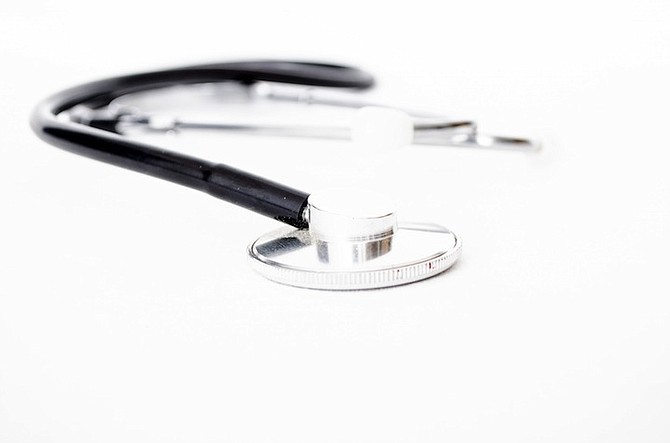 By RASHAD ROLLE
Tribune Staff Reporter
rrolle@tribunemedia.net
THE Christie administration has agreed to reconsider its position on patient-centred medical homes, a leading physician said yesterday, noting that the matter has been a significant point of contention for doctors negotiating with the government on its proposed National Health Insurance scheme.
Dr Locksley Munroe, head of the Consultant Physician Staff Association (CPSA), a body that represents more than 100 senior doctors in the country's public health system, told The Tribune yesterday that since doctors came out against the government's NHI scheme, the NHI Secretariat has made a considerable effort to address their concerns.
"There has been progress from the point of view that the committee involved is reaching out a little more to physicians than they were before," he said.
"At a recent workshop, there were 23 questions raised and the NHI team has agreed to resolve at least 18 of them. There has been an improvement in the engagement of stakeholders."
"Previously, it was like the government had a plan and no one else had a plan, so everything was about what the government was saying. It felt like we were confronting them on their plans rather than ironing things out."
As for the patient-centred medical homes, Dr Munroe said that in order to be allowed to participate in the government's primary health care phase, doctors with private practices would have been required to have met certain standards.
He said the requirements were too high and most doctors would not have been able to meet them.
A patient-centred medical home is defined by the comprehensiveness of health care services offered, involving nurses, pharmacists, nutritionists, social workers and other things.
"Given the manner in which our primary health care is delivered, the concept of a patient centred medical home is quite foreign to our culture of health care delivery," Dr Munroe said.
"We don't have certain things in our (public) clinics that would be required under the government's medical home. Yet they were indicating you could only be a part of NHI if you met the qualifications set out under a patient centred medical home. This includes providing Social Services to people and having pharmaceutical and rehab services. Sanigest (Internacional, the government's lead consultant on NHI,) was telling them this is what is needed and the government then said this is what we will roll out without consulting us properly.
"But no one would've met their standard. Right now all private practices must be inspected by a licensed medical board. We could pay up to $4,000 a year for a licence. No government facility has to meet any inspections standard. But the private sector has to pay for licences and meet with the licence board. Do the government clinics have access for disabled people, fire extinguishers or disposal for dresses? They don't' have to answer any of that."
After doctors raised concerns about NHI publicly, Dr Munroe said the government has agreed to revise its standards for patient centred medical homes.
NHI's primary care phase is expected to come on stream in April.