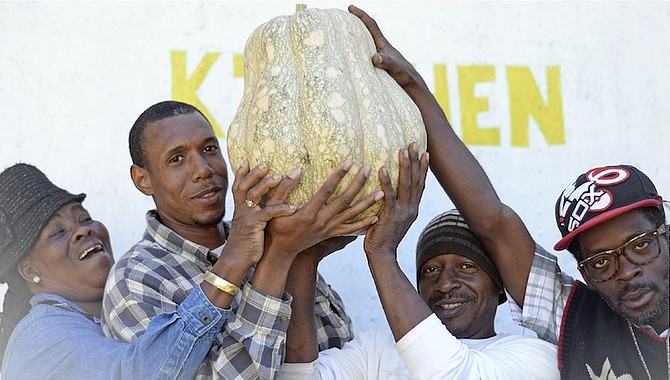 ZELDA Bevans intends to share her mother's latest gift – a 50 pound pumpkin grown on her farm in South Andros – with family and friends.
Overjoyed that her mother Theadora Bevans' lucky vine has done wonders yet again, the younger Bevans told The Tribune that everything pumpkin related is now on the family's menu.
"It is the biggest I have seen in a while," she said.
Ms Bevans said her mother - a farmer for most of her life - has always managed to yield the kind of harvest that leaves her neighbours in awe.
"This is one of the biggest she has ever grown, and believe it or not, all the huge ones grow on that very same vine. I was down in Little Creek for a visit and when I was set to leave she told me to take it and share it with everyone. I am still amazed by it. Mommy has been watching this one for about five weeks, but I don't think she thought it would get this big."
Theadora Bevans is an 88-year-old resident of Little Creek, South Andros. She has been a farmer for most of her life, crediting the produce as her main source of income for the last six decades.