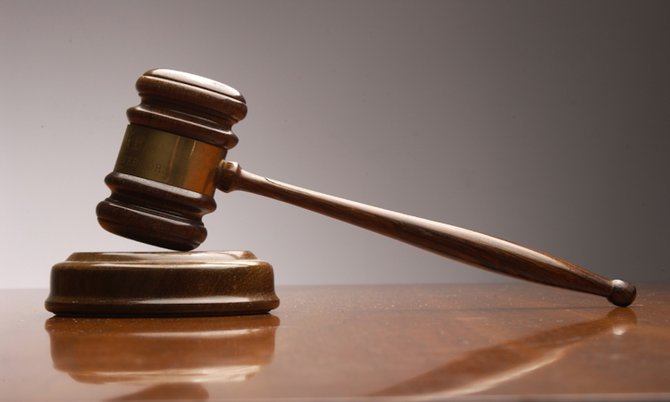 By NICO SCAVELLA
Tribune Staff Reporter
nscavella@tribunemedia.net
A POLICE officer on Friday denied having knowledge about officers allegedly beating one of two men accused of committing a triple murder while in custody five years ago. 
Trevor Wildgoose, of the RBPF's mobile division, took to the witness stand in Senior Justice Stephen Isaacs' court on Friday.
He testified that he did not accept submissions from attorneys representing murder accused Timothy Saunders, 36, that stated their client was beaten by officers several hours prior to him being taken to hospital.
Mr Wildgoose took Saunders to hospital after he complained of "head pains" in August 2011. 
Saunders' attorney alleged that the real reason Mr Wildgoose took the accused to the hospital at the time was because of the injuries Saunders allegedly sustained from being beaten in the head by officers while in police custody. 
Mr Wildgoose denied these claims, however, stating that on the day in question, while attached to the Central Detective Unit (CDU), he made a check on the cell block and spoke to Saunders who complained to him of having head pains. 
Mr Wildgoose said that he and another individual subsequently took Saunders to the Princess Margaret Hospital, where he was seen by a physician, discharged and then returned to police custody. 
However, Saunders' attorney suggested that it was the injuries from an alleged police beating that would have prompted Mr Wildgoose to seek medical attention for Saunders. 
"He complained, I took him to the hospital," Mr Wildgoose replied. 
The trial continues on Monday at 10am. 
Saunders, together with 43-year-old Shawn Knowles, are accused of committing a triple murder in which one of their alleged victims was pregnant. 
It is alleged that on July 30, 2011, the men entered the Montgomery Avenue apartment of their victims – Edward Braynen, Chackara Rahming and Erica Ward, who was eight months pregnant at the time – and fatally shot all three. 
However, the men were not charged with the death of the unborn baby because under Bahamian law a foetus is not considered a person. 
Both men have denied the charges.