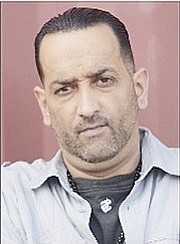 By NAUGHTY
naughty@tribunemedia.net
IT IS a new year, clean slate! That awful NFL season and last week's 10-6 is behind us. Let the playoffs begin and let's see who the 'Champ' of the shortened season will be.
SATURDAY:
KANSAS CITY vs
HOUSTON
Houston we have a problem! The ball keeps rolling for the Chiefs this week. I know it's hard to win No. 11 in a row on the road, but I think the Chiefs have at least one more in them. Andy Reid will draw up a solid game plan on both sides of the ball, the Texans will try to keep it close, relying heavily on JJ Watt and the defence, because the Texans' offence has issues. Even if they do keep it close, I still like the Chiefs to keep it moving with a big road win.
CHIEFS 27 -
TEXANS 24
PITTSBURGH vs
CINCINNATI
I have no problem watching this heated AFC North rivalry play out for a third time this season, especially with playoff ramifications involved. Both teams split two regular season games, both have injuries, more importantly no Andy Dalton for the Bengals. So maybe AJ McCarron conjures up some of that old Alabama magic and breaks the Bengals first round playoff curse? Um.... maybe NOT! But then again maybe so.
Coin flip ..... 'Big Ben' airs it out and the Steelers win.
STEELERS 24 -
BENGALS 23
SUNDAY:
SEATTLE vs
MINNESOTA
I got the memo from the Seahawks last week, and so did the Cardinals. The 'Hawks are still major players in the Lombardi stakes and they get RB Marshawn Lynch back. Nice season for the young and rapidly improving Vikings, they will make lots of noise in the NFC in short order, the Vikings are a season or two away in my opinion.
Seattle puts one more last hurrah effort forward, and continues their playoff run, obviously looking to exorcise some past playoffs and Super Bowl.
SEAHAWKS 31 -
VIKINGS 23
GREEN BAY vs
WASHINGTON

The Packers limped into the playoffs while the Redskins marched in. I like the Redskins at home and big too, this is not your year Packers fans.
REDSKINS 27 -
PACKERS 20
Until next week, good luck with all your New Year's resolutions. "If you can dream it, you can achieve it. You just have to put in the hard work.
• Naughty presents 'Mischief and Mayhem in da AM' from 6am to 10am, Monday to Friday and 'The Press Box' sports talk show on Sunday from 10am to 1pm, on KISS FM 96.1. Comments and questions to izenicazelaya@tribunemedia.net