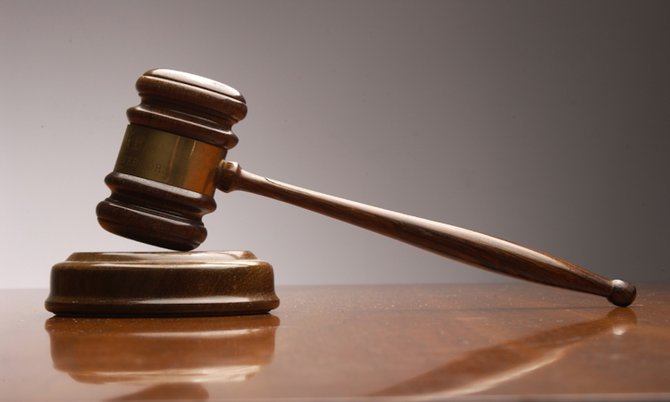 By RICARDO WELLS
Tribune Staff Reporter
rwells@tribunemedia.net
TWO MEN accused of murdering a man at a funeral repast celebrated their freedom on Friday after they were acquitted by a jury.
Garvin Pratt, 21, shouted "freedom, freedom, freedom" outside the Supreme Court after the 12-member jury returned unanimous not guilty verdicts against him and Eduardo Carey, 36,
The decision brought to a close a two-year ordeal brought on by the August 23, 2014, shooting death of 29-year-old Delano Brice. Brice was shot in the neck during a drive-by shooting at Quakoo Street where a repast was being held. He died four days later in hospital.
Pratt and Carey pleaded not guilty to the charges when they were formally arraigned in the Supreme Court on January 16, 2015.
If found guilty, the men each faced 30 years to life in prison, subject to whether the Crown opted to seek the the discretionary death penalty.
On hearing Friday's verdicts, Pratt and Carey showed relief.
Wallis Carey, Eduardo's mother, told The Tribune that the verdict provided her son with an opportunity to again live a regular life.
"He is still relatively a young man, he still has an opportunity to live his life," she said. "He has a wife, he has kids; this means that he can now return to his family as  a free man and live for them."
Romona Farquharson-Seymour appeared as counsel for Pratt, while Tonique Lewis, of Munroe and Associates, represented Carey. The  Crown's case was presented by Anthony Delaney, assisted by Timothy Bailey.