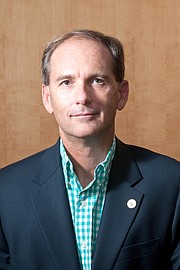 By ROBERT MYERS
There has been much recent discussion of Bahamian dollar devaluation. At this stage, is seems that it is not a matter of if The Bahamas will suffer devaluation, but when.
Numerous local and international organisations have issued warnings to the Bahamian government regarding fiscal control, ease of doing business, education, productivity, government accountability, public management, corruption, equitable enforcement of the rule of law, transparency (Freedom of Information Act) and gross domestic product (GDP) growth and despite these warnings little to nothing has been done. If the existing government and any future government does not take the matter far more seriously and act immediately then it seems inevitable that we will see a chain of events that will lead to certain devaluation of the currency and ultimate further deterioration of the Bahamian economy and standard of living.
We see little done by government to curb or curtail the mounting national debt and increased capital expenditure. The implementation of value added tax (VAT) and slight savings in government recurrent expenses has not resulted in the reduction of the national deficit or debt. Continued increases in fees, such as business licences, and taxes only serves to raise the cost of living of every Bahamian. In addition, the contingent liabilities for government pensions, and the like, are growing and are not being reported in accordance to International Accounting Standards.

The national debt is growing at an alarming rate and the cost of debt service is getting higher as our credit rating and worthiness declines. These are not the signs of a responsible government or prudent leadership. It is evident that the government believes that the "imminent" opening of the Baha Mar resort and other current foreign direct investment (FDI) projects will hold off devaluation and cure the country's fiscal crisis, but this is simply not so.
The excessive spending that successive governments have undertaken is a disease that will kill the country just as heroin will eventually kill a drug addict. What politicians, political candidates and managers of the public purse seem to require is a crash course in economics. In order to meet current financial obligations and to lower unemployment, The Bahamas' GDP growth must be in the range of 5.5 per cent to six per cent. Currently, the Bahamas is experiencing negative GDP growth and our economy continues to shrink. FDI alone is incapable of producing anywhere near the level of growth that is required to meet current debt obligations and reduce unemployment.
Successive governments have continued to implement and support laws, policies or positions that make businesses more expensive to operate, less competitive and the decrease the ease of doing business and thus stifle growth and opportunity. In the most recent global index of ease of doing business, the Bahamas ranks 106 out of 177 countries. It is one of government's primary roles to provide the laws, policies, positions and opportunities for a nation to grow and develop.
Repeatedly, our politicians have failed to provide such leadership and opportunity to its citizens and in many cases, have chosen to put counterproductive populace policies in place that ultimately hurt economic development and growth. This continuum of poor governance has damaged consumer and business confidence and as a result, businesses and consumers have slowed spending which has limited growth and opportunity.
The Organization for Responsible Governance (ORG) cautions the citizens, businesses and the government that, unless significant changes are made that provide organisations like Moody's, S&P, IDB, the IMF and the World Bank, the confidence that our nation is acting in a fiscally responsible manner, there will be dire and irreversible damage to the financial future of the Bahamas.
ORG's recommendations for immediate action are:
Enact the Freedom of Information Act and Whistleblower's Act in accordance with the recommendations submitted by ORG, Citizens for a Better Bahamas and other civil society organisations. The passage of these acts is critical for public scrutiny and evaluation of applicable government contracts and agreements in order to assess efficiency and mitigate the opportunity for various forms of corruption. Without such an act the potential for waste and corruption is very high and the correction of government abuse virtually impossible.
Enact a Fiscal Responsibility Act to control government spending, require modern government reporting and accounting standards, demand accountability and provide emergency provisions in the event of national disasters.
Enact a Public Management Act to mandate accountability within government ministries, departments and those put in positions of authority in government and civil service. There must be separation between elected officials and those placed in charge of public ministries, corporations and offices in order to stop political meddling and increase efficiency within these operations.
Adopt 'dollarisation' and then move to eventually remove exchange control and allow free use of Bahamian and/or US dollars.
Lower bank prime interest rates.
Implement tax incentives and reduce work permit fees for businesses that provide industry recognised career development training and certification programmes to their employees.
Eliminate work permit fees for any company or institution that employs dedicated trainers or teachers for the purpose of improving workforce productivity, workforce education or education.
Establish public/private charter schools focused on improving lower, middle and high school educational results in the inner city and challenged school districts.
Continue to improve tax compliance and collection within the existing taxes.
Adopt further reform to recurrent government revenue. This includes considerations of new forms of taxation to replace inefficient taxes or those that are a disincentive to investment, such as the current business licence fee that taxes gross sales as opposed to profitability.
Restrict revenue derived from disposal of assets to debt repayment; facilitate the development of a national land policy to restrict sales of land and promote long-term leases; and better evaluate the best utilisation of national assets.
Continue to use dynamic economic modelling to forecast the impact of fiscal choices on the financial position and performance of the Government.
Determine policy or laws for improving public sector productivity and accountability and the ease of doing business.
Reform immigration policies to balance employment needs against skills and create seamless interaction between the Department of Labour, the Ministry of Finance and the Department of Statistics. Improve the automation and management of work permits and renewals so they are completed in a far more efficient and timely fashion.
Impose a moratorium on further burdens on public capital or recurrent expenditures, including wage increases, new hiring, and National Health Insurance, until such time as the deficit is brought to zero and debt to GDP is maintained at manageable levels.
ORG is committed to working with all stakeholders to implement the above changes toward the improvement of our country's economy and governance.
We urge all Bahamians to put aside their political suasions and to demand action from all political parties, politicians, senators, political candidates, political party councillors and public sector managers, board members and executives. ORG believes the political and economic status quo must change, holding that any political party or candidate should have clear plans for reform written into their manifesto and election campaign. To avoid going over the inevitable economic cliff, we must demand and provide pressure for reform and we must do so now.
There is a dire need for better education and engagement of the Bahamian people around these critical issues; and the ways to bring about the necessary solutions. To achieve this, ORG has launched 'The Campaign for The Bahamas' – a rallying cry to fight for a positive and sustainable future for our country.
The only way for positive change to happen is if our collective voices are heard. The campaign is created for the people and by the people and will provide a non-political platform for reform. Our efforts will target economic development, accountability in governance and education reform. The campaign will mobilise the Bahamian people, private industry, civil society and government to push for the passage of strong, fair and timely legislation; fight for transparency and accountability, identify research and best practices to improve government policy and practices. The campaign will develop public education resources and forums; generate solution-oriented research and create public pressure for change using candidate report cards and a public pledge requiring government officials and politicians to commit to the sustainability and future of The Bahamas.
ORG strongly encourages everyone living and working in The Bahamas to join The Campaign for the Bahamas at www.campaign242.org and join the fight for change. If we don't act now to demand something different from the government and the politicians, then our economic future is sure to fail.
Robert Myers is chairman and co-founder of the Organization for Responsible Governance, a not for profit action group