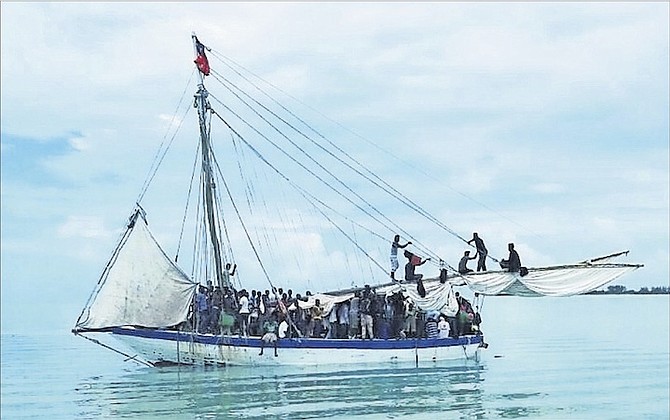 THE Royal Bahamas Defence Force apprehended 199 Haitian migrants off the west coast of northern Andros on Friday.
The RBDF fast patrol craft P129, under coxswain Petty Officer Acadia Smith, was on routine patrol near North Andros when it was diverted to investigate the sighting, which was initially reported by police in Red Bays, North Andros.
Upon arrival in the area of Cross Cays off the west coast of northern Andros, P129 apprehended the migrants aboard a wooden sailing sloop.
The migrants were in urgent need of food and water which were provided by locals from the Red Bays community.
HMBS Lignum Vitae, commanded by Senior Lieutenant Bertrum Bowleg, was also deployed to take the large number of migrants to New Providence yesterday to be handed over to immigration authorities in New Providence.
A group of Cuban migrants were taken to the West End, Grand Bahama, Police Station yesterday after apparently being dropped off at a property in Old Bahama Bay. They were reportedto have been told by a boat captain that they were in south Florida.
More like this story