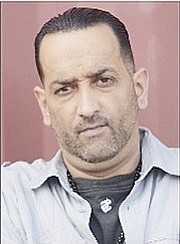 By Inigo 'Naughty' Zenicazelaya
ALRIGHT, let's cut right to the chase and get this over with.
Congratulations to all the 'LeBronites' and all of those 'long time' Cavs fans here in the Bahamas. Your consistent jock riding and bandwagon jumping seems to have finally paid off.
In the NBA Finals post-mortem I can objectively play the Medical Examiner's role on this one.
Yes LBJ and the Cavs came from all the way down - three games to one - to win in seven games and write their names in the history books as the only team in NBA history to complete such a feat.
LeBron was epic (yeah I said it).
Over the seven-game series, James averaged 29.7 points, 11.3 rebounds and 8.9 assists with an effective field goal percentage of 53.3. He became the third player to record a triple-double in Game 7 of the Finals, joining Jerry West in 1969 and James Worthy in 1988.
Taking into consideration some of the extenuating circumstances regarding these NBA Finals, I can only think the entire affair was scripted (and the 'LeBronites' will be attacking me on social media in 5, 4, 3 ...)
Hear me out. Yes, LeBron is a phenomenal athlete and is arguably still the best in the game after his recent Finals performance. (It's always been his attitude on and off the court which has soured it for me with him.)
However, just as you can't deny James' skill set, you also can't deny the hidden forces were at work behind the scenes, aiding and abetting the Cavs on their title run.
Here are five examples:
1 The Draymon Green suspension
Yes, it was warranted according to NBA rules.
How it was handled and enforced left a lot to be desired.
Distraction: Advantage Cavs
2 Stripper Roni Rose sitting courtside at all games
Inciting rumours of her sexuality, social media is abuzz with claims she may be a part of the transgender community.
Also others of infidelity regarding Steph Curry, incurring the ire of Ayesha Curry.
Distraction: Advantage Cavs.

3 The Warriors simultaneously decided to unravel as a unit at the same time they decided to go ice cold shooting the ball offensively.
Advantage: Cavs
4 Put some 'respect' on Kyrie Irving's name
The Warriors had no answer for him. He came up big in the Finals including draining ... Hold on, Kyrie Irving?! The same idiot who acted like a jackass at Jeff Rodgers basketball camp? He gets nothing out of me!
Advantage: Cavs
5 NBA Finals officiating
.... ???
Distraction: Advantage - Cavs
Who am I most happy for with the Cavs win and LeBron getting another ring? (He's now 3-4 in NBA Finals by the way.)
No, not all the local 'Basketball Babbits' who bandwagon jump like no other fans on the planet to suit their agendas.
It's actually my good friend, comedian Kenny Miller, a life long 'Clevelander' who for the first time in his life witnessed a championship team of any kind in his home town. Sad and comical all at once!
That's one thing off your bucket list there, Miller.
Now can we get to the NFL? Thank you!

• Naughty presents 'Mischief and Mayhem in da AM' from 6am to 10am, Monday to Friday and 'The Press Box' sports talk show on Sunday from 10am to 1pm, on KISS FM 96.1. Comments and questions to naughty@tribunemedia.net