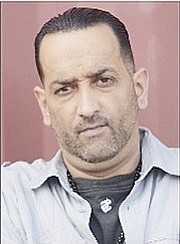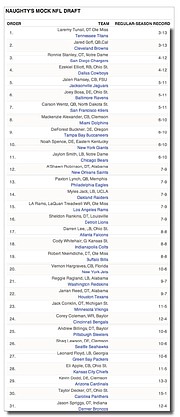 By Inigo 'Naughty' Zenicazelaya
Well the NFL offseason is on, free agency gets underway in March and the NFL Draft comes your way in April.
Everywhere I look some "expert" has their take on free agency or the NFL Draft, and seeing how I'm considered an NFL "expert" in certain circles I may as well throw my hat into the ring. I couldn't do any worse than those "gurus" on that four-letter network in Bristol.
At this stage it is far too early to predict what NFL teams will do in free agency and, in the Draft, there's some inklings of who may end up where, but again nothing is crystal clear.
None the less I'm bored, the sports 'dead zone' approaches, April through June, the NFL Combine just concluded, so to kill some time until something of significance football related arises, I've decided to give you my first "NFL Mock Draft" with several others before the actual NFL Draft to come.
You probably can call this the 'Big and Tall' edition as it is laden with offensive and defensive linemen.
• Naughty presents 'Mischief and Mayhem in da AM' from 6am to 10am, Monday to Friday and 'The Press Box' sports talk show on Sunday from 10am to 1pm, on KISS FM 96.1. Comments and questions to naughty@tribunemedia.net.