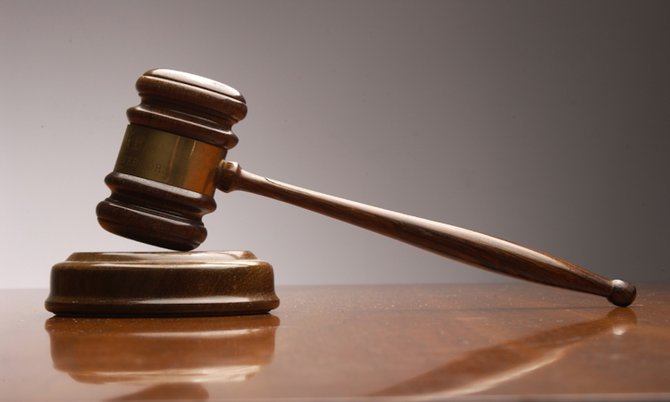 By LAMECH JOHNSON
Tribune Staff Reporter
ljohnson@tribunemedia.net
WITNESSES may be recalled to give further evidence following a jury's visit to a crime scene in Andros where the decomposed bodies of missing persons Shane Gardiner and Tishka Braynen were found just over two years ago.
Constable Anton Sweeting was expected to be the Crown's last witness to give evidence yesterday before the prosecution closed its case against James Johnson, 22, Cordero Saunders, 26, Daniel Coakley, 28, and Zintworn Duncombe, 28, concerning the disappearance and murders of the Department of Immigration officer and his girlfriend in November 2013.
However, the prosecution rescinded an application to rest its case in the event that the locus visit, scheduled for today, may result in more questions being asked of various Crown witnesses who gave evidence.
Constable Sweeting's testimony was brief yesterday as he testified that on December 28, 2013, he received information that led him to Quintin Alley in New Providence to arrest Saunders who was wanted for questioning in reference to murder.
Saunders, Johnson, Coakley and Duncombe are on trial before Justice Indra Charles facing two counts of murder, two counts of kidnapping, conspiracy to commit armed robbery and attempted armed robbery.
The victims of the crimes, allegedly committed between November 24, 2013 and December 21, 2013, were Gardiner and Braynen who were allegedly killed after a failed plot to take $8,000 in gambling winnings from Gardiner.
Braynen, of Cargill Creek, and Gardiner, who lived in Love Hill, both in Central Andros, were reported missing around 1.45pm on November 24, 2013. Gardiner had recently been assigned to the island by his department in Nassau.
On December 21, 2013, police in Andros discovered the human remains of a man with "items related to a female". However, due to the state of decomposition at the time, police were unable to make an immediate identification of the remains.
Saunders, Johnson, Coakley and Duncombe are respectively represented by lawyers Moses Bain, Donna Major, Terrel Butler and Ian Cargill.
Darnell Dorsett and Patrick Sweeting are prosecuting the case.