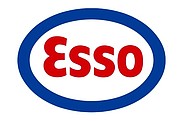 ESSO Bargain City, the gas station on Carmichael Road temporarily closed after suffering damage from Hurricane Matthew last week, is undergoing repairs and hoping to re-open soon.
Peter Roker, owner of the Bargain City Shopping Plaza, said on Friday that the canopy on the gas station had suffered damage and leaned over during the storm. He said other properties in the plaza had also been damaged and apologised to customers for the inconvenience, including those gas station patrons who enjoy a free copy of The Tribune.
Esso Bargain City began a long standing partnership with The Tribune when it began its "Free Tribune at The Pumps" promotion in 1982. The venture has developed an eager following at the Carmichael Road gas station.
"The demand for 'The People's Paper' is tremendous," Mr Roker said, adding that people are already waiting for The Tribune when it arrives in the early hours each morning. "A few years ago, we celebrated passing the one millionth milestone," he said.

Mr Roker said that even though the service station is undergoing renovations, Esso Bargain City will continue to provide The Tribune, free of charge, at Tropic Mart, directly adjacent to the service station, from 6.30 each morning, until supplies run out. The arrangement will be available from Monday.