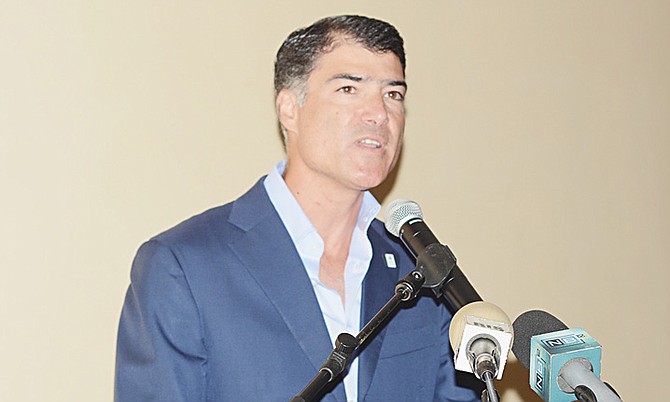 REPRESENTATIVES for Sarkis Izmirlian expressed their frustration yesterday over the Bahamas Bar Association's (BBA) rejection of an application to import a foreign Queen's Counsel to join their legal team.
The application was rejected verbally by BBA President Elsworth Johnson on August 25, according to a letter sent to the association the following day by legal counsel for Mr Izmirlian and his firm Granite Ventures Ltd, Ferron Bethell of Harry B Sands, Lobosky and Co.
A copy of the letter was obtained by The Tribune.
Mr Johnson reportedly told Mr Bethell that the petition for special admission of Timothy Prudhoe was rejected because it "was not in the interest of justice".
Mr Bethell wrote: "In the premises, I would respectfully request that the Bar Council as a matter of urgency provide me with written reasons as to why the application was rejected.
"Additionally, I hereby put the council on notice to preserve and keep in safe custody all minutes and other documentation pertaining to this application and its resultant rejection."
Mr Bethell did not return calls for comment up to press time.
According to one insider, the matter has been appealed but a written justification for the denial has not been received from the BBA.
Yesterday, a QC who spoke on the condition of anonymity, said: "It would seem to me that justice would be to allow for one side to receive the same as the other side. But it's difficult to judge given that no reasoning was given. Another point I would raise is that it is very curious that these local QCs here would need to seek out and bring in foreign QCs."