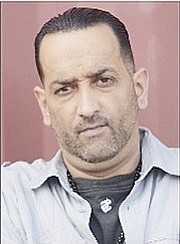 By Inigo 'Naughty' Zenicazelaya
THIS week, Dallas Cowboys fans, I'm going to address the elephant in the room, Tony Romo, and what needs to be done with him.
Let me begin by saying that I was the staunchest advocate for Tony Romo to replace Drew Bledsoe as quarterback of the Dallas Cowboys. I can remember it like yesterday back in '06 when my wife, Jamie, prevented me from kicking the neighbour's dog (my neighbour and his dog are Dolphin fans) at half time, rushing me back inside, to show me that my wish had been granted!
Romo was at QB starting the second half and Bledsoe was out.
That old saying "be careful what you wish for, you just might get it" rings true every so often, and with Romo it has.
I got what I wanted, and oh how Romo has hurt my achey breaky Cowboy heart. To his credit Romo has also given Cowboy fans numerous positives to cheer about.
Sadly when considering the overall body of work, and factoring in age, injuries and the always lurking 'costly turnover' that Romo is the poster child for, the bad outweighs the good.
Similar to our local political scene, it's time for the wounded, long in the tooth, battle weary veterans to have a well deserved seat and let youth be served.
Enter Dak Prescott, the Cowboys' fourth round pick in this years NFL Draft.
Prescott played college football for the Mississippi State Bulldogs, where he was the starting quarterback from 2013 to 2015, and holds all school passing records, all while winning numerous trophies and awards during his stellar college era. All while playing in the very competitive SEC Conference.
He posses a cannon arm and very good running ability when the situation requires it. Prescott's athletic ability, high football IQ and veteran's poise and moxy give the Cowboys offence a whole new dynamic and rhythm.
Add to the equation the best offensive line in the NFL along with highly-touted rookie running back Ezekiel Elliott, big play wide receiver Dez Bryant, and safety valves in tight end Jason Witten and slot receiver Cole Beasley, the recipe for Dak's success is there. All he's got to do is cook it up.
Don't get me wrong I'm not taking anything away from Romo's career stats:
34,154 passing yards
248 touchdowns.
117 interceptions.
97.1 passer rating
Well, if could take anything front his career it would be those damn interceptions.
I'm just keeping it in perspective. The injuries are piling up, issues with frequency and the recovery time is taking longer and 'Father Time' is beating on the door. It's time for Romo to ride off into the sunset, so please give the keys to Dak after a stellar pre-season, 39 of 50 passing (78 per cent) for 454 yards with five TD passes, two rushing touchdowns - and no interceptions. One in which Prescott showed poise beyond his years, maturity in the huddle and poise in the pocket (in all honesty, Prescott reminds me of a young Donavon McNabb) and taking all the circumstances into account, Dak must play, learn and win. Now!
Dak is the future at quarterback for the Cowboys, so if the Cowboys are 6-2 or say 5-3 in the win-loss column upon Romo's return, somebody (maybe Jerry Jones, or possibly the voice of the Cowboys more and more these days and definitely the voice of the Cowboys' future, Jerry's kid the Vice President of the club, Stephen Jones) needs to hand Romo the clipboard and headset and show him to his seat on the bench.
There it's out, somebody had to say it. I know it's a bitter pill to swallow for some of you, but it's reality, it's the truth.
Sooner or later, more like sooner as it looks now, Dak Prescott must and will be the quarterback for the Dallas Cowboys. No time like the present I guess!
Until next week make your team win on NFL kick off Sunday ... unless you are a Giants fan!
TOMORROW: Naughty predicts who will win the AFC and NFC divisions and who will make the Superbowl
• Naughty presents 'Mischief and Mayhem in da AM' from 6am to 10am, Monday to Friday and 'The Press Box' sports talk show on Sunday from 10am to 1pm, on KISS FM 96.1. Comments and questions to naughty@tribunemedia.net