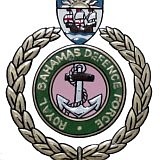 A GROUP of undocumented Haitian migrants were picked up by Royal Bahamas Defence Force officers near Hope Town, Abaco.
According to the RBDF, a total of 73 migrants - 58 males and 15 females - were found on an American type sailing vessel Thursday evening.
A thorough search of the vessel was conducted in a joint effort between police and RBDF officers stationed in Abaco.
The vessel was taken into Marsh Harbour and the migrants were handed over to immigration officials for further processing.