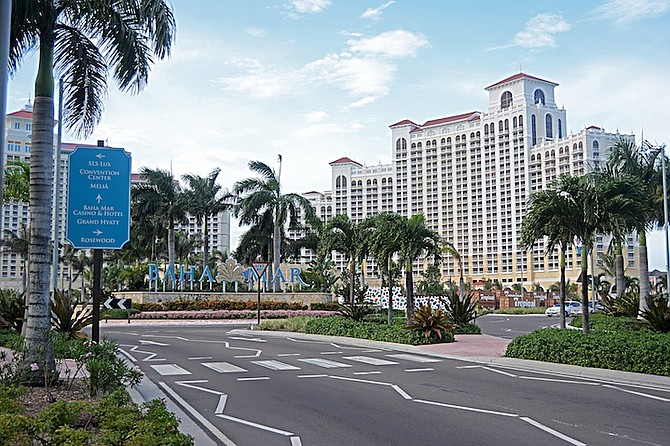 By RASHAD ROLLE
Tribune Staff Reporter
rrolle@tribunemedia.net
FORMER employees of Baha Mar will start receiving cheques from the Claims Committee established to administer payouts on September 27, according to a notice published yesterday.
The cheques are expected to cover unpaid salaries, accrued vacation pay, severance pay and payments in lieu of notice.
A notice published in The Nassau Guardian said former workers could collect cheques at the Crystal Palace Training Hotel Casino entrance from September 27-29. Differing dates and location were published in The Tribune yesterday, but Claims Committee Chairman James Smith clarified that they were incorrect as they reflected the committee's earlier but subsequently altered decision.
Earlier yesterday, Mr Smith said that while the money to pay former employees and Baha Mar creditors has not been deposited as yet, it is "on its way".
The money will come from the Export-Import bank of China (CEXIM).
"Much of the ground work, identifying people and getting notices out and arranging logistics is complete," he said yesterday. "The other part is establishing appropriate financial arrangements, accounts to receive funds, determining the manner in which it will be dispersed and implementing safeguards to protect it. That is already done as well."
According to the notice in the Nassau Guardian, the Claims Committee will issue cheques to employees through an alphabetically ordered system so that those with last names beginning with the letters A through F will collect payments on September 27. Those with last names beginning with the letters G through O will collect their cheques on September 28 and those with last names beginning with the letters P through Z will collect their cheques on September 29.
"We want it to be done in an orderly fashion," Mr Smith told The Tribune.
"The idea would be to use an alphabetical order to avoid too many people having to endure standing up and having too many people required in one setting to get into a room. We want an orderly process where people would come in and out."
The committee will inform former Baha Mar employees of the amounts owed to them by contacting them on the last email address Baha Mar has for them on record.
"In order to receive your payment through this process, you will be required to assign your claim," the newspaper notice said. "A standard template of this notice and frequently asked questions for former employees can be viewed at the website, claimsspv.net."
Mr Smith acknowledged that the method of emailing is likely to be inadequate for reaching every former employee of Baha Mar.
"Some of them might have had a computer but in the more than a year since being terminated they may have sold it," Mr Smith noted. "Many who might have had an email address that is on Baha Mar's records may have changed their email address."
Nonetheless, the newspaper notice provided a solution to those not contacted via email by the committee.
"If you do not receive an email from the committee and previously received a notice of redundancy letter from Baha Mar in October 2015, you do not need to submit any further information at this time," the notice said. "Please come in person on the appropriate cheque collection date and you will be provided with your notice. At that time, you will be required to assign your claim and provide relevant identification as outlined above in order to collect your cheque."