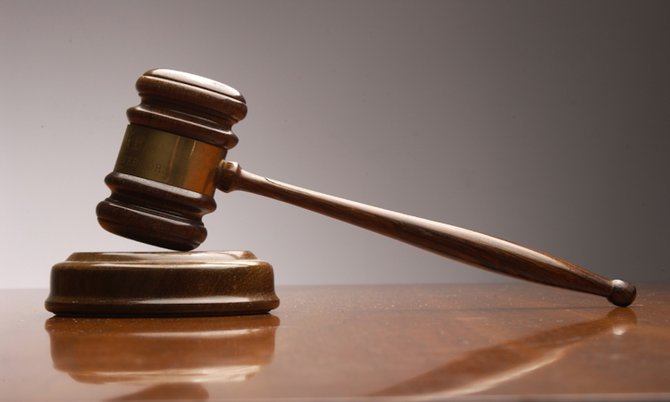 By LAMECH JOHNSON
Tribune Staff Reporter
ljohnson@tribunemedia.net
FOUR teens, including a minor, were arraigned in Magistrate's Court yesterday in connection with a recent spree of armed robberies that targeted a number of businesses and civilians.
The targets include the Island Luck gaming house, Sports Centre store and a German policeman who was on vacation.
In the first of two arraignments before Magistrate Constance Delancy, 19-year-old Chino Milord stood accused of 10 counts of armed robbery and a charge each of stealing and receiving.
It is alleged that the Sutton Street resident was behind a gunpoint robbery on August 6 when Emmanuel Jerome was held up for a cell phone, $50 cash and a chain valued at $90.
It is then alleged that on August 14, he stole and/or dishonestly received a 2012 Kia Soul valued at $25,000, the property of Ricardo Davis.
It is further claimed that on August 13, while armed with a handgun, he robbed Hugh Johnson of $18,910.39 that belonged to the Sports Centre sporting goods store.
It is alleged that five days later, on August 18, he, with a 17-year-old and 22-year-old Leroy Rolle robbed three individuals at gunpoint of $7,200 cash, iPhone and Samsung cellphones worth $1,500 and a gold Michael Kors watch valued at $350.
It is also alleged that he, on August 28, held up Eltario Morley and Esther Moncur for $30 cash and two cell phones.
Three days later, on August 31, an Island Luck employee was robbed at gunpoint of $1,526 belonging to the web shop.
Milord is accused of committing this crime as well as the gunpoint robberies of Renaldo Rolle and David Adderley for $328 cash on the same day.
Milord was told that he would not be allowed to enter a plea to any of the charges other than for stealing and receiving the Kia Soul, for which he will stand trial on October 5 in Magistrate's Court.
Concerning the remaining indictable offences, however, he will return to the Magistrate's Court on November 16 for the cases to be fast-tracked to the Supreme Court for trial.
He was told that he would have to apply for bail to the higher court, as the lower court did not have the jurisdiction to consider or grant a bond on those offences.
He was remanded to the Department of Correctional Services to await trial.
In the second arraignment, Arion McKenzie, 19, and Jesse Rolle, 18, were accused of committing two armed robberies that occurred on August 17.
It is alleged that they, while armed with a handgun, robbed Adrian Major of his 2005 Nissan Skyline valued at $11,000. They are also accused of accosting Jasmine Taylor, at gunpoint, of a Samsung phone.
McKenzie, Rolle and a 17-year-old male were then charged with armed robbery concerning the August 31 carjacking of Delavano McIntosh of his 2000 Honda Civic. Mr McIntosh's iPhone 6S was also taken during the incident.
It is then alleged that the three accused, on September 7, robbed German policeman Brian Hanschke of $60 cash and his iPhone 5. McKenzie was allegedly found with the iPhone when his home was searched.
The three are also alleged to have committed attempted murder and attempted armed robbery during an incident on the same day when Daniel Sweeting was stabbed when he resisted the robbery of his belongings.
It is finally alleged that the trio attempted to rob Tyrone Greene two days later on September 9.
Their cases will be fast tracked to the Supreme Court on November 15.
The 17-year-old accused was remanded to the Simpson Penn Centre for Boys while his co-accused were remanded to prison.
Before they were taken from the courtroom, their lawyers, Clinton Deleveaux and Troy Kelman, made allegations of police brutality. They also alleged that their clients were forced to sign statements they had not given to police.
Magistrate Delancy made a note of the complaints before adjourning the matter.