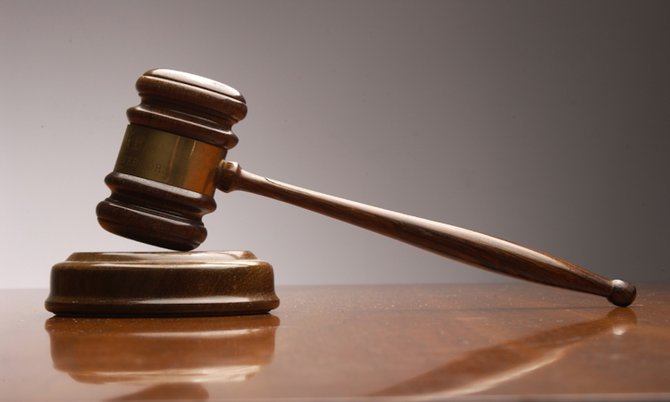 By LAMECH JOHNSON
Tribune Staff Reporter
ljohnson@tribunemedia.net
A MAN who maintains he was wrongly convicted of the trafficking of 16 firearms and assorted ammunition will now have his case heard in November in the Court of Appeal.
Trevis Demeritte, 40, appeared before Justices Dame Anita Allen, Jon Isaacs and Stella Crane-Scott on Tuesday for an expected substantive hearing concerning his appeal against conviction for the smuggling of 16 guns and 861 rounds of ammunition from Florida in August 2011.
However, it was revealed by his lawyer, Ian Cargill, that he had yet to receive the transcripts from the proceedings in Magistrate's Court, leaving him unable to file submissions in relation to the appeal.
A date will be fixed in November for the appeal to be heard.
On August 19, 2011 the guns and ammunition were discovered by police onboard the mv Sherice M, which makes stops at Bimini, Cat Cay and Potter's Cay Dock in New Providence.
In July 2014, Demeritte and 53-year-old Patrick Rolle were convicted and sentenced to five years imprisonment for their role in the seizure of the weapons and ammunition at Potter's Cay Dock on the day in question.
They were each fined $6,000.
At trial, the prosecution presented evidence that Demeritte and his mother, Bronell Humes, picked up three shrink-wrapped pallets of groceries and appliances from the mv Sherice M.
Police stopped their truck on suspicion that they had not paid the customs duty, but the officers, upon a search, found guns and bullets hidden away in a television, washing machine and laundry detergent.
The items were shipped from Florida to Bimini in Rolle's name and were then forwarded to Demeritte in New Providence. Rolle, at the time, worked as an assistant dock master at the Cat Cay Yacht Club.
Demeritte claimed he was picking up the items for his sister and a man whom he knew as Chico.
Humes, who was acquitted, testified that she travelled to Florida at the end of July 2011 with her daughter. She said her daughter purchased groceries, but she only bought clothing.
The gun trafficking offences had been committed prior to a November 2011 amendment to the Penal Code that set a mandatory sentencing range of four to seven years for firearm and ammunition possession.
Mandatory minimum sentences have since been abolished.
Olivia Pratt-Nixon appeared for the Crown in Tuesday's hearing.