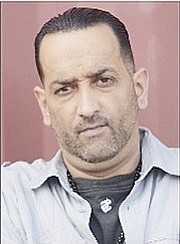 By Inigo 'Naughty' Zenicazelaya
It was an absolute pleasure to take in the CARIFTA Water Polo Finals at the Betty Kelly-Kenning Aquatic Centre over the weekend.
I must admit I was filled with pride, apart from two Bahamian teams in the finals - under-19 and under-16. We as a nation got it right, hats off to the BSF for a job well done.
The pool was immaculate on a beautiful day in the Bahamas, for just about anything, especially water polo.
The level of competition was high, all the participating nations gave it their best and fought hard down to the wire in each contest.
The Trinidad and Tobago Under-19 girls' squad is a well-oiled machine to say the least, beating Jamaica, who were impressive in their own right 4-0 in the final.
Also in the U-19 boys' bronze-medal game, Barbados jumped out to an early 10-1 lead over Bonaire and had to hold on for dear life in order to win the bronze, staving a furious comeback bid from Bonaire who outscored Barbados 7-1 over the final two periods, finally settling for fourth place 11-8.
It was a very exciting match to watch, and Bonaire must be commended for their performance as they have no pool in Bonaire and train in the ocean.
In the U-19 Final, our boys lost a heartbreaker to Jamaica 8-7, the identical score of a hotly contested quarter-final in which the Bahamas prevailed 8-7 after withstanding six unanswered goals from Jamaica.
It was an excellent match that could have gone either way.
Nothing wrong with
the silver at all
Especially if you rebound to win gold in the U-16 Final. And that's exactly what they did.
Fighting fatigue from the U-19 Final played literally minutes before, Team Bahamas rebounded in the second half. Down 3-0 at the half, Team Bahamas came up with four unanswered goals in the third quarter, led by two consecutive shots from Gabriel Sastre, one from Thor Sasso and another from Sastre to go ahead 4-3.
Team Bahamas extended their lead to 5-3 in a quick goal from Loron Bain before Nathan James got his fourth goal of the game to bring Barbados within one (5-4) with just 35 seconds left. "I can celebrate this one. It was just as exciting as the other one," said coach Laszlo Borbely.
"One goal, we finally won it, but these guys fought to the last second. They just kept going and going. They came out of the hole after the previous game affected them mentally, but I talked to them at the half and I told them the previous game had nothing to do with them and they pulled it out."
A job well done all around for Team Bahamas, on all levels.
In speaking with water polo hierarchy from around the region, Arthur Chin-Lee, head delegate from Trinidad and Tobago, and Lindsay Gillette, vice president of CCCAN, the Bahamas impressed throughout in every aspect of the tournament.
In addition, the Bahamian programme has grown so rapidly and impressively in such a relatively short time, it's beginning to turn heads in the region. That is why it is imperative that our water polo team attends the CCCAN Tournament in June for the continued growth of the players and the sport in our country.
It remains to be seen who becomes the new Minister of Youth Sports and Culture. However, getting this team to the CCCAN Tournament should be item number one on their to do list as soon as they take up office.
Congratulations again to team Bahamas, CARIFTA gold and silver medals, well-deserved.
Don't Shed Another
Tear for Tony Romo
The Cowboys announced last Tuesday that they are releasing Romo at the quarterback's request. He will retire from the NFL and pursue a career in broadcasting, the statement said.
In the statement, team owner Jerry Jones said: "We wish Tony and his family nothing but the best. As an organisation, we did what he asked us to do in terms of his release, and we wanted to do what was ultimately in his best interest and in the best interest of his family."
Romo had this to say
"When you think about the NFL, two of the most iconic brands are the Dallas Cowboys and CBS Sports," Romo said in a Tuesday news release from CBS. "Going from one legendary team to another as I begin the next phase of my career is a dream come true. I have always known that once my playing career was over I wanted to become a broadcaster. I am ecstatic for the opportunity to work with Jim as I learn the craft and convey to fans my passion for this great game."
Romo will become CBS lead NFL analyst teaming up with his good friend Jim Nantz on the lead broadcast team, and of course Romo will be paid $2m a year from CBS.
Remember those who can, do, and those who can't, coach or commentate.
So to make a long story short, Cowboys Nation Tony will be just fine, can we get back to the Draft in April, and finally usher in the Dak Prescott era in Cowboys history? Thank you!!
• Naughty presents 'Mischief and Mayhem in da AM' from 6am to 10am, Monday to Friday and 'The Press Box' sports talk show on Sunday from 10am to 1pm, on KISS FM 96.1. Comments and questions to naughty@tribunemedia.net