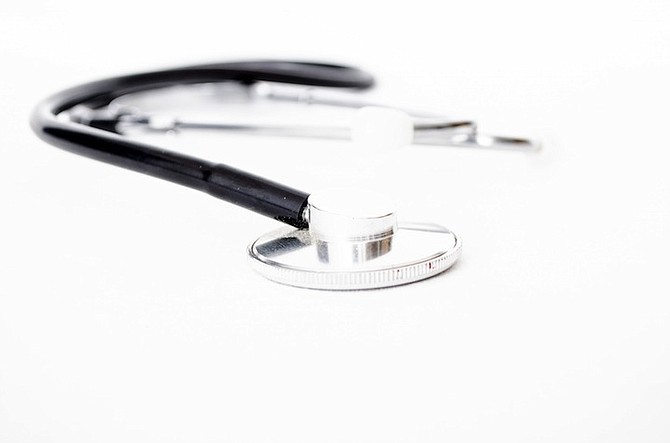 By RASHAD ROLLE
Tribune Staff Reporter
rrolle@tribunemedia.net
ENROLMENT for National Health Insurance will begin on April 24, the NHI Secretariat announced yesterday, at which time Bahamians will be able to choose their primary care physician.
Family medicine practitioners, general practitioners, internists, obstetricians and gynaecologists and paediatricians will be available for selection at that time.
Peter Deveaux-Isaacs, the permanent secretary for the NHI Secretariat, told The Tribune yesterday that the list of doctors people can choose from will be made available early next week, along with the list of locations people can go to register.
The NHI Secretariat announced last week that more than 60 doctors have registered with the entity so far.
"We've hired up to 65 persons who will be fanned out in the community and in Grand Bahama and at NIB offices in Family Islands to get people enrolled," Mr Isaacs said. "We will have a full effort going on with this thing and a lot of our people are being trained as they prepare to be fanned out into the wider Bahamian community."
To enrol, people will need their NIB smart card and proof that they have resided in the Bahamas for the last six months. Only Bahamian citizens and legal residents can be enrolled. In addition to in-person enrolment opportunities, online enrolment also will be available.
The NHI Secretariat said people with private insurance must provide their insurance group policy and member ID number.
Once enrolment forms are processed, people can expect to receive either their confirmation of their enrolment and primary care provider selection within ten business days or be contacted for additional documentation.
The NHI Secretariat announced last week that the National Health Insurance Act (NHIA) has come into force, empowering the government to begin staffing the National Health Insurance Agency and to begin transitioning people from public health organisations to the NHIA.
The Tribune understands that the government may have already signed contracts with companies responsible for establishing and managing the NHI public insurer as well as NHI's information technology system.
The Christie administration has chosen a prominent foreign health company to run the public insurer, The Tribune understands.
NHI is one of the Christie administration's signature programmes.
It has got the backing of many Bahamians, polls show, but has raised concerns among key stakeholder groups, including doctors.
NHI will exist in several phases. The primary healthcare phase will cover mostly basic services, diagnostic imaging and some medications prescribed by doctors. Top government officials concede that despite the benefits of primary healthcare, a challenge they will encounter will be managing the expectations of people who may not realise this phase does not cover all medical services.
The Christie administration has also set aside money for selective catastrophic coverage, although the details about what will be prioritised in this phase have not been disclosed.
The final phase - full benefits coverage - will come on stream at a later date.
Officials have said a new tax will likely be required to pay for the final phase.
The government has already missed several target dates for NHI.
The primary care phase was initially expected to be launched last April. That date was pushed to January of this year.
When the January date was missed, Prime Minister Perry Christie said NHI services would be launched in the first week of April this year. That also did not happen.
Dr Duane Sands, a prominent critic of the government's NHI scheme, criticised yesterday's enrolment announcement.
"It is a sad testament to administrative incompetence that the signature social plank of their platform as stated five years ago, they've been unable to put things together," Dr Sands, a candidate for the Free National Movement, said. "The promises the PLP made tugged the heartstrings of Bahamians but five years later they can't even come out of the gate with a primary care plan that says we gon' pay for you to go to the doctor?"