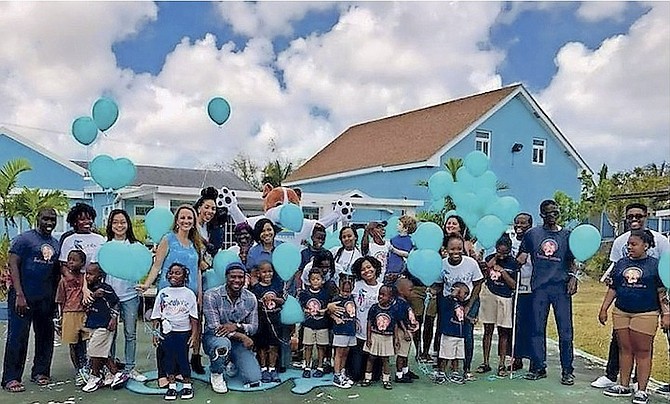 During Autism Awareness Month in April, Dunkin' Donuts Bahamas is partnering for the second consecutive year with the Seahorse Institute, one of the country's leading organisations providing multidisciplinary interventions for individuals with autism spectrum disorders and other related behavioural challenges.
On April 1, all Dunkin' Donuts locations launched in-store donation campaigns that will run until April 30 to support those affected by autism in the Bahamas.
Dunkin' Donuts invites its staff, loyal customers and the local community to join and support the cause by donating an amount of their amount of choice during their purchase at any of the brand's locations, or by directly donating through in-store donation boxes.
In addition, Dunkin' Donuts Bahamas will turn a number of its fan-favourite donuts blue, the signature colour for autism, to help raise continued awareness and bring positive light to the cause, with inspirational wording added to the blue-frosted donuts.
"It was a natural fit for us to partner with Seahorse Institute for the second year, and we are thrilled to once again join them in their efforts to do good and improve the lives of those affected by Autism," said Vanessa Eneas, director of operations at Dunkin' Donuts Bahamas. "This year we wanted to add an inspiring aspect to the blue-frosted donuts, as guests enjoy their autism donuts, they too can share in the positive light of the cause whether with a 'love', 'go blue' or 'wish' blue-frosted donut."
Last year's donation campaign was a great success for the brand thanks to the assistance of its valued customers and staff who helped raise $5,000 to assist the Seahorse Institute in providing the best care and support services vital to those living with autism.
"The support received last year from the public, our staff and customers was phenomenal. We look forward to the success of this year's donation campaign and its contribution to Seahorse Institute in making a difference through their advocacy for Autism," said Ms Eneas. "We encourage our guests to get involved to help us join in this impactful cause as the smallest donation can help to make a big difference."