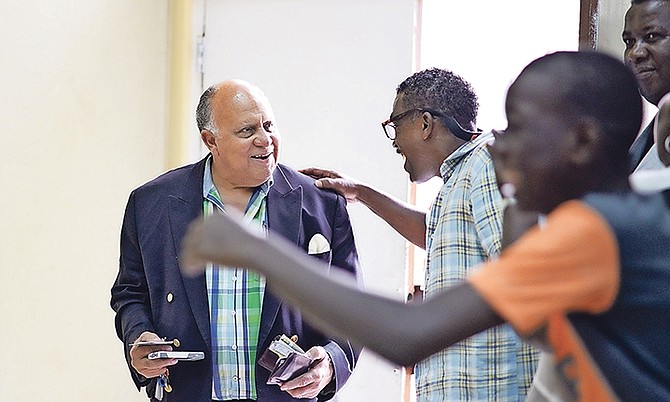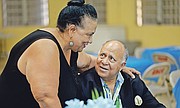 MEMBERS of The Family Group Therapy Project (The Family: People Helping People) organised a surprise birthday party on Wednesday for noted psychiatrist Dr David Allen.
This party was intended to give many people whom he has helped secretly over the years through his free counseling programme the opportunity to honour him and say thanks.

The event was held at the East Street Gospel Chapel.
The group therapy project helps people with recovery from trauma, grief, violent crime, domestic abuse, etc. The group works free of charge in the prison, juvenile detention centres, public schools and other organisations. It also offers adolescent and adult therapy to the general public.
Dr Allen, who founded the Renascence Institute in Nassau, is renowned for his work in the 1980s about crack-cocaine addiction. He was awarded the Bennett Commonwealth Prize in 1987 for his work.
In 2008, Dr Allen, 74, founded The Family: People Helping People programme.