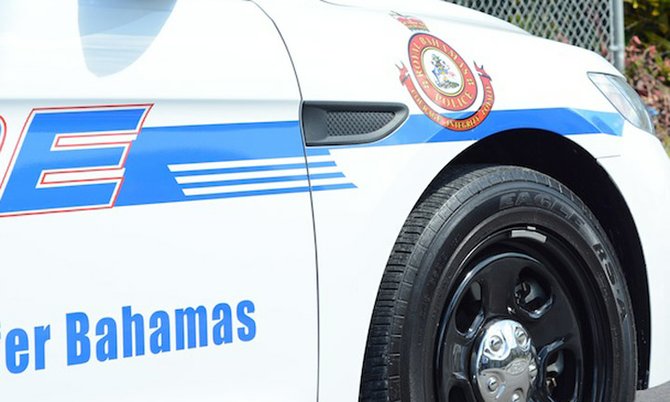 POLICE have launched an island-wide manhunt for the suspect responsible for the shooting death of a man that occurred in the Bain Town area over the weekend.
According to reports, shortly after 9.30pm on Saturday, a man was walking on Dumpus Way between Dumping Ground Corner and Finlayson Street, when another man armed with a handgun approached and shot him before fleeing on foot. The victim died on the scene.
Yesterday, Assistant Commissioner of Police Clayton Fernander said police currently have no motive for the shooting, but said officers are on the ground "trying to put the pieces together" in their attempts to resolve the matter. 
Saturday's murder pushed the country's murder count to 89 for the year, according to The Tribune's records.
Police also reported that a man is in hospital after he was shot after 7.30am Friday while at Armbrister Street in Fox Hill. The man was sitting outside his home when occupants of a silver car passed by and shot him. The victim is said to be in stable condition. 
On Wednesday, in Grand Bahama, police were called to the Yorkshire Drive area in South Bahamia shortly before 10pm, where they saw a vehicle parked in front of a residence with a man inside suffering from a gunshot wound in his body.
EMS personnel were called to the scene and reported no signs of life.
About a week ago, police launched an island-wide manhunt for the suspects responsible for three separate shootings that left three men dead on Friday, August 18.
In the first incident, around 8am, police received a report of a man found dead in Hospital Lane. Responding officers arrived at the scene where they found the lifeless body of a man who had been shot.
Then shortly after 8am, police received a report of a man found dead in bushes off Step Street, Fox Hill. Responding officers arrived on the scene where they saw the lifeless body of a man who had been shot.
Later that same evening, shortly after 9pm, a man was standing in front of his home on Kemp Road, when the occupants of a silver coloured Honda Fit car pulled up and shot him before speeding off. The man was taken to hospital where he later died from his injuries.
Investigations continue.
Anyone with information on any of these incidents is asked to call police at 919, 502-9991, the nearest police station or the Crime Stoppers hotline at 328-TIPS.