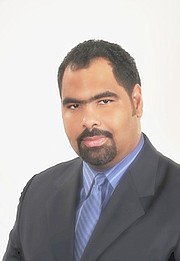 By AVA TURNQUEST
Tribune Chief Reporter
aturnquest@tribunemedia.net
GOWON Bowe, president of the Bahamas Institute of Chartered Accountants, yesterday predicted the success of the government's Proceeds of Crime Bill will hinge on enforcement.
Mr Bowe, former chairman of the Chamber of Commerce, said while the recently tabled bill has been heralded as having "greater teeth," historic challenges and failures with enforcement persist.
"In the current environment," he said, "there have been multiple cases of extradition and we haven't done a good job at enforcement of our own laws. Part of repercussions for being caught should be forfeiture of assets, we got called out by international bodies for there not being prosecutions. So when you look at what we're attempting to do, can we reasonably enforce it? This drafting of legislation of no real merit unless enforced."
The Proceeds of Crime Bill was tabled in the House of Assembly on Wednesday, and was sparked by the weaknesses identified in the Caribbean Financial Action Task Force's (CFATF) assessment of the Bahamas' anti-money laundering defences earlier this year.
Its Unexplained Wealth Orders seeks to further enable the police and other agencies to 'follow the money' and bring organised criminal gangs "to their knees".
Attorney General Carl Bethel told Tribune Business law enforcement will gain "greater teeth" to target civil servants, politicians and their relatives and criminals living beyond their legitimate income.
The orders were already part of the Penal Code, however, Mr Bethel explained the bill was "fleshing out" and giving greater "flexibility" to law enforcement to crack down on the proceeds of corruption, fraud, bribery and other criminality.
"The law is being given greater teeth and flexibility," he told Tribune Business. "It's important not just for our international obligations, it's important for law enforcement generally.
"We have a lot of people in the Bahamas, whether Bahamian or otherwise, who do bad things. It's difficult to know, but if there are instances where someone who has no apparent source of income is suddenly able to do certain things, buy certain things, it probably raises questions as to their source of funds.
"The bill introduces the concept of Unexplained Wealth Orders, which permits the courts to inquire into assets which have been acquired by the relevant person but which are not explained by legitimate means," the Proceeds of Crime Bill's 'Objects and Reasons' state.
The Proceeds of Crime Bill introduces Unexplained Wealth Orders as a civil proceeding, not criminal, targeting persons who are "politically exposed" (politicians, top officials and their friends and families); "public office holders"; criminals and those subject to asset seizure and forfeiture proceedings.
This procedure can also be invoked for persons charged with corrupt practices, such as bribery, extortion, fraud and misconduct in public office, plus offences that include drug, human and firearms trafficking.