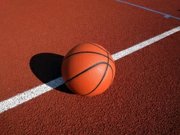 By RENALDO DORSETT
Tribune Sports Reporter
rdorsett@tribunemedia.net
MIKE Carey and Zane Knowles notched their long awaited first win of the season for Étoile Charleville-Mézières to highlight Bahamian pro basketball players in leagues across the globe over the holidays.
After an 0-9 start to the season in French Basketball's Pro B Division, the underdogs pulled off the biggest upset of the year when they defeated previously unbeaten Entente Orleans 86-85, who fell to 10-1.
Carey finished with 13 points and three assists while Knowles added four points and three rebounds.
On the season, Carey is averaging 11.2 points, 3.3 rebounds and 2.2 assists per game. Knowles has averaged 7.3 points and 5.7 rebounds per game this season.
Also in the French Pro B Division, Jonathan Fairell posted his best game of the season. The Bahamian national team hopeful finished with 23 points and seven rebounds in his ADA Blois club's 90-89 win over JA Vinchy.
Jaraun "Kino" Burrows finished with 14 points, eight rebounds and three assists in his FOS Provence Basket's 79-70 win over Denain Voltaire Tuesday night. It was the third consecutive win for his club and on the season, the veteran forward has been one of the team's leaders at 18.3 points, 6.2 rebounds and 2.5 assists per game.
In Brazil, David Nesbitt continues to help Paulistano Sao Paolo in the NBB League.
He contributed eight points and four rebounds in their 77-71 win over CR Vasco De Gama Rio de Janiero. With their sixth consecutive win they improved to a league leading 12-2 record. In his first year with the club, Nesbitt is averaging 9.2 points and 6.1 rebounds per game.
In Japan, Kadeem Coleby is also a member of a league leading club and his first place Akita Northern Happinets improved to 22-4 in the Japanese B2 League. Coleby was named the game's MVP with 18 points and eight rebounds in a 75-64 win over third seeded Yamagata for their fourth consecutive win. Coleby has posted averages of 10.8 points and six rebounds per game thus far this season.
Also in Japan, but in the Japanese B League D3, Gijo Bain posted eight points and five rebounds for Tokyo Cinq Reves in their 79-74 loss to Aisin AW. In 12 games with the club, he has posted 3.4 points and 2.6 rebounds per game.
In Slovenia, Kentwan Smith posted 14 points and six rebounds in Levice.s win over BK Usti nad Labem. Smith is averaging 7.5 points and 4.5 rebounds per game and his team is a perfect 5-0 thus far in the Alpe Adria Cup regular season.
Veteran forward Bennet Davis continues to put up numbers for MAFC in Hungary's A Division. He finished with six points, six rebounds and three assists in a 79-54 loss to Alba. Davis is averaging 15.8 points and 8.4 rebounds per game.
More like this story