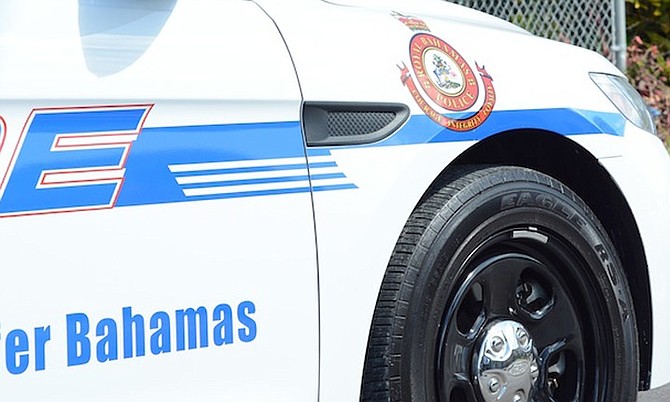 By SANCHESKA DORSETT
Tribune Staff Reporter
sdorsett@tribunemedia.net
A "prolific offender" was shot multiple times and killed early Tuesday morning while standing in front of his home, police said.
The shooting of 23-year-old Benjamin Anderson of Ida Street took the country's murder count to 20 for the year, according to The Tribune's records and marked six homicides in seven days this month.
The killing took place shortly after 7am on Ida Street.
Officer-in-Charge of the Central Detective Unit, Chief Superintendent Clayton Fernander said police are still unsure of the circumstances surrounding the shooting and have no motive at this time. However, he said, because the victim was a "prolific offender" there are "many different scenarios for why he was killed."
"What we know at this time is a young man was standing on Ida Street in front of his home when a vehicle pulled up and a male exited and shot him," Chief Supt Fernander said.
"The man then jumped back into the car and drove off in an unknown direction. We do not know the motive for the killing but the victim is well known to police and has been questioned for a number of serious matters over the years. The lifestyle of this individual is generating so many different lines of inquiry, but we will find out what happened."
On Sunday, a day after 26-year-old Terry Marshall of Carmichael Road was shot to death while playing dominoes on Faith Avenue, Chief Supt Fernander said police are "aggressively investigating" all of the crimes in the country. Police, he said, are working "hard" to ensure that the Bahamas is safe for everyone.
"We are following leads in respect to all of the shootings. I just want to ensure members of the public that the police are out there, we are doing some things and we will continue to try and make the Bahamas safe for everyone," Chief Supt Fernander said on Sunday.
"We are aggressively out there. A number of persons are being arrested and charged and we are saturating these areas and we encourage members of the public to come forward with information to assist us. It's not only the police that fight crime; we have to hold hands to curb this crime situation. We have to come together to ensure everywhere is safe. We will aggressively go after persons who continue to wreak havoc in our society. We will continue to target them, we know the prolific offenders and we are charging persons but they are in and out of prison and they are continuing their old ways."
Police have also identified the man who was shot to death on Durham Street last Friday as 21-year-old Kurt Bradley Ariste, of Wulff Road.
There were 14 homicides in January, according to this newspaper's records.
Anyone with information on any of these incidents are asked to contact police at 911 or 919, the Central Detective Unit at 502-9991 or Crime Stoppers anonymously at 328-TIPS.
Investigations continue.