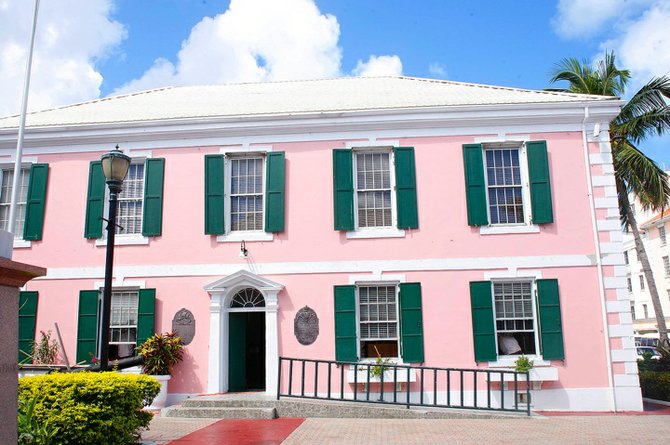 By TANEKA THOMPSON
Tribune News Editor
tmthompson@tribunemedia.net
THE government has tabled a bill in the House of Assembly that aims to create a "single legal framework" that would allow the Commissioner of Police to obtain a warrant from a judge to intercept and examine a person's communications from telecommunications operators, internet providers and postal services for a period of three months.
According to the Interception of Communications Bill, 2017, which was tabled on Wednesday night, this would be done in the "interest of national security," which is defined as protecting the country from "threats of sabotage, espionage, terrorist acts, terrorism or subversion".
The legislation will provide for the "interception of all communications networks regardless of whether they are licensed as public or not".
The bill says this will include public telecommunications operators, internet providers and postal services.
Intercepting, among other provisions, includes the use of a "monitoring device", physically viewing/inspecting the contents of any communication and diverting any communication from its intended destination, the bill notes.
The bill also states that in order to obtain an interception warrant, the Commissioner of Police, or someone acting on his behalf, would have to petition the Attorney General to make an "ex parte" application to a judge in chambers.
To receive such a warrant, it must be proven that the information to be inspected cannot be acquired by any other means, the bill notes.

The Attorney General would also have to be satisfied that the warrant is needed in the "public interest or interest of justice". The warrant would be valid for three months, unless renewed.
The bill also states that a person who unlawfully intentionally intercepts a communication is liable upon conviction to a fine not exceeding $50,000 or a prison term of up to four years.
Under the new bill, the Attorney General will be mandated to table a report in both houses of Parliament outlining the number of warrants applied for to intercept communications, the number of warrants granted by the court, the average period of the warrants, the number of warrants refused/revoked by the court, the number of criminal proceedings started from evidence gleaned from communication interception and those that resulted in a conviction, among other provisions.
This must be done annually, within three months after the end of each year.
The bill allows for the minister responsible to make regulations to support the legislation.
The legislation would repeal the Listening Devices Act. It is unclear when debate on the legislation will begin.