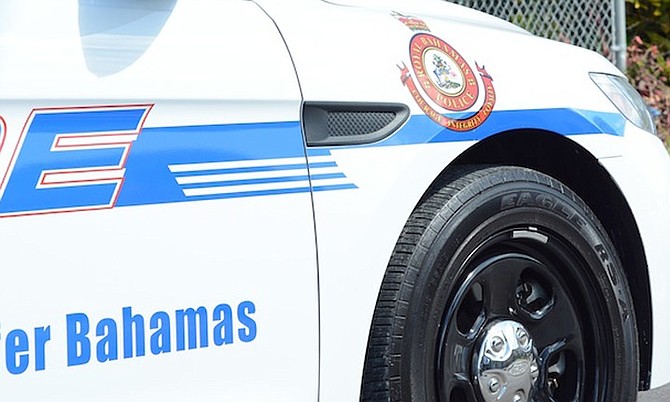 POLICE in New Providence launched an island-wide manhunt for suspects on Saturday after overnight shootings left three people dead - two men following an altercation at a Nassau night club and a teenage boy fatally wounded in Dale Park.
According to police reports, shortly after 12.30am on Saturday, a group at a nightclub on East and Lewis Streets became involved in an altercation that led to a man with a handgun firing several shots into a crowd.
One man was shot as he attempted to leave in his vehicle and was pronounced dead on the scene. Another man was taken to hospital where he later died.
The murders take the toll for the country for 2017 to 23, with 14 in January and nine in February to date, according to The Tribune's records.
On Friday night a teenage boy was shot dead by a lone gunman at Dale Park, Peardale.
Chief Superintendent Clayton Fernander, office in charge of the Central Detective Unit, said that around 7.30pm, a boy in his early teens was walking across the park when he was approached and shot by a lone gunman, who fled on foot. The boy was pronounced dead at the scene.
Chief Supt Fernander said the young man was known to the police and was in and out of custody for questioning on a number of serious matters. He said he did not know the motive at this stage but appealed to members of the public who police know were on the park at the time to come forward with information. However, he said the teen had probably been targeted.
He also said police were not ruling out a connection to the murder on Tuesday morning of 23-year-old Benjamin Anderson, of nearby Ida Street, who was described by police as a "prolific offender". He was shot multiple times and killed while standing in front of his home.
Chief Supt Fernander said that on Monday several people would be charged in court with a number of recent homicides, including the Ida Street incident.
He implored parents to pay attention to their children, especially young men. "Again we ask the question," he said. "A little teen, in his early teens - where are the parents? We continue to say that we are losing our young men on both sides of the coins as the victims, deceased persons and also the accused persons."