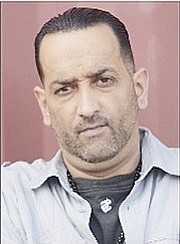 LEO B'S PICKS
Raiders
Steelers
Packers
Seahawks
By Inigo 'Naughty' Zenicazelaya
I TOLD you I had the picks title on ice!
And just like most of my picks this season, I'm on the money again.
The short and sweet technique worked for me over the last eight weeks of the season, securing me the picks crown in the process.
So if it isn't broken, don't fix it!
• Here's who I
like this week:
RAIDERS vs TEXANS -
TEXANS at home, because they are at home and the Raiders have rookie Connor Cook starting at QB due to injuries to starter Derek Carr and backup Matt McGloin.
Houston has a suspect QB situation of its own, but defence and home cooking prevail in this one nonetheless.
TEXANS 20 -
RAIDERS 17
DOLPHINS vs STEELERS -
This is a different Steeler squad the Dolphins beat up on in Miami.
This present Steeler team is heating up at the right time and are loaded on offence.
Time to turn back into that pumpkin Dolfans, your 'Cinderella' run is done.
STEELERS 31 -
DOLPHINS 23
GIANTS vs PACKERS -
Coin flip ...... PACKERS at home!!
PACKERS 24 -
GIANTS 23
LIONS vs SEATTLE -
Upset bird is swirling in this one, but Seattle gets it at home, the 12th Man steps up big for the 'Hawks!!
Until next week when the big teams play ...... "It's good to be the King."