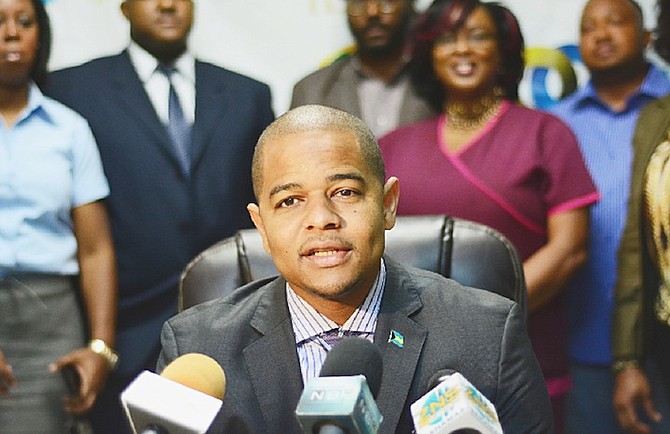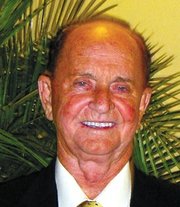 By AVA TURNQUEST
Tribune Chief Reporter
aturnquest@tribunemedia.net
ISLAND Luck CEO Sebas Bastian took to social media on Monday to blast Super Value owner Rupert Roberts over his recent claim that web shop gaming was eating into the supermarket chain's revenues.
Mr Bastian countered that Mr Roberts' claim was unsubstantiated, and suggested that changes in consumer behaviour were linked to the chain's "uncompetitive high prices".
He speculated whether Mr Roberts' claim was motivated by his unsuccessful bid to join the industry through a partnership with Bahama Dreams, that would have seen gaming kiosks installed at Super Value stores.
"What evidence do you have that VAT and gaming is taking business away from you and more importantly exactly how VAT and gaming is taking away this business?" Mr Bastian posted on Facebook.
"Organised gambling has been prevalent in this country for well over 60 years, how is it that only in 2016 gaming is taking away your business? How is it that other grocery store chains focused on offering their customers value through competitive grocery prices are reporting that their 2016 Christmas sales and profitability increased compared to last year?"
Mr Bastian added: "And finally, is it possible that your declining sales may be related to your uncompetitive high prices and a general change in consumer behaviour as a result of your high prices?"
Mr Roberts told Tribune Business last Friday that sales revenue was down at least two per cent compared to the previous Christmas shopping period, something he also attributed to the impact of Value-Added Tax (VAT) on consumer spending and disposable income.
The Super Value owner is the latest businessman to slam the web shop industry's impact on consumers and other sectors of the economy.
Mario Cartwright, a co-founder and past president of the Long Island Chamber of Commerce, while addressing the island's Business Outlook in December, blasted web shops as a "scourge" that is "drying up" the economy, with residents prioritising gambling above everything else.
Mr Roberts said: "What they said to me was that VAT is taking 7.5 per cent from us, and they agreed on a figure; that gaming was taking an average of 30 per cent from us. It's devastating the economy. It's taking the school fees, the BEC money and everything - everything out of the economy."
However, Mr Bastian noted that the "mystical siphoning" of revenue by the gaming industry occurred at a time when web shops purchased over $100,000 worth of gift certificates from the supermarket chain "to distribute and provide relief and donations to those less fortunate persons in our society negatively impacted by Hurricane Matthew."
"Is it possible that Mr Roberts is still angry and harbours negative feelings for the web shop industry and its participants because of his unsuccessful bid to become an industry participant himself?" Mr Bastian wrote.
"Maybe, instead of blaming VAT and gaming for their sales decline, Mr Roberts and his managers should find it within themselves to demonstrate an inkling of business acumen and professionalism and perform a proper analysis of their operations, markets, customers, products and prices."
He continued: "Upon doing so, they would immediately discover the following: Organised gambling has been endemic in the Bahamian economy for well over 60 years, so the fact that it would only begin to take sales away from his stores in 2017 is just not reasonable. The white merchant class Bay Street Boys, of which Roberts is a member, have had a stranglehold on our domestic economy for over half a century.
"Up to this point they have been able to autocratically make and set prices in most sectors in the domestic economy. The average Bahamian consumer up to this point had very little options or choice but to accept and take whatever exorbitant price the Bay Street Boys set for retail goods and groceries."
Mr Bastian furthered that the average Bahamian consumer was a price taker; but unrelenting economic conditions have led to a new class of Bahamian entrepreneurship and a proliferation of local companies offering procurement and courier services to import goods from foreign markets. He forecast that the trend will continue to "erode Super Value's sales and befuddle Mr Roberts and his clueless managers".
"What this means," Mr Bastian wrote, "is that the average Bahamian consumer can now purchase their goods from the same suppliers that Mr Roberts and Super Value purchase their goods from and even after paying courier fees and duty will still able to save over 50 per cent compared to Roberts' exorbitant prices."
Mr Bastian pointed to a Tribune Business report from the chairman of the Pricing Control Commission last year, in which the commission admonished local food stores, particularly Super Value, for not having necessary documents to justify high prices on extended breadbasket items. He condemned the practice as "unconscionable".