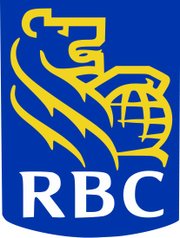 By DENISE MAYCOCK
Tribune Freeport Reporter
dmaycock@tribunemedia.net
RESIDENTS and visitors of Bimini will have no access to banking services on that island when the Royal Bank of Canada (RBC) closes its branch operations there on August 2.
Customers have expressed disappointment over the pull-out of such essential banking services after more than five decades.
According to a public notice, RBC advised clients that the bank would be merging its Bimini branch with the RBC Freeport branch on Grand Bahama, effective from August 2.

The Bimini branch will close at 3pm, and ATM services will also cease, leaving businesses, residents, and visitors with no access to banking services on the island.

The bank informed clients that its branch network is evolving.
Pakesia Parker Edgecombe, MP for West Grand Bahama and Bimini, said the bank's decision is "devastating" to the island at this time.
She indicated that every effort is being made to have RBC reconsider its position.
"RBC serves as an essential fixture on the island of Bimini," she said. "The bank's services and products have proved invaluable over these many decades. Residents and visitors alike find RBC's most recent announcement to move its operations from Bimini most unfortunate.

"As Bimini's economy is set for even more sustainable growth, the timing could not be more devastating."
Mrs Edgecombe assured residents, foreign homeowners and visitors that every effort is being made to have RBC reconsider its position.
Patricia David, of Ebbie and Pat's Bonefishing Club, in Bailey Town, was not pleased about the situation.

"It is horrible because we won't have no more bank," she told The Tribune. We only have the post office and thank God for web shops."
Ms David said that she is especially sad for those pensioners who receive their pension cheques through the bank.
"Residents are disappointed; right now we only have access to banking three days of the week on Mondays, Wednesdays, and Fridays."
Ms David said they need a bank on the island.
"It would be good if another bank can come in and I am hoping that the government will do something about it," she said.
Ashley Saunders, the owner of the Dolphin House, stated that the branch's closure is "the biggest let down" for the island.
"Everyone is disgruntled about that from what I see," he said. "The bank has been here since 1958 - that is almost 60 years - and I hear that the ATM will not also be available."
"We will be like a boat at sea drifting without a captain," said Mr Saunders, who was a loyal customer of the bank for many years and who at one point had several accounts at the branch.


"I had to close several accounts; I only have a savings account now. I had a business account, and I closed my fixed deposit. I am on a pension and my pension and NIB money goes there," he said.
Mr Saunders said that merging the RBC Bimini branch with the Freeport branch means that he would have to travel to Grand Bahama to have access to his saving account.
"We will have to travel there (to Grand Bahama), and it puts us in a vulnerable position – we might get robbed, and we have to find funds to go back and forth."
He also stressed that Bimini residents would also have to spend additional money for accommodations, ground transportation and food.
"It (isn't) worth it to go and collect the $300 pension because you need $300 to get to Grand Bahama," he explained.
Mr Saunders said the government should step in and resolve the matter. He believes that opening a Bank of The Bahamas branch in Bimini could be an option.
"I think Bank of The Bahamas needs to come in and we will welcome them because Royal Bank let us down after so many years - we got a slap in the face. It is a terrible position to be in right now," he complained.
Mr Saunders added that many resort workers are paid by cheques.
"The resorts deposit their money to RBC, and so everyone depends on them," he said.

Another concerned resident, who works at Brown Hardware and Apartments in Bimini, is also disappointed by the news.

"I have been a customer for over 20 years. We cannot afford to go to Freeport to collect our pension cheques," the resident said.
While he understands that the bank had to make a business decision, the Bimini resident said it leaves them at a disadvantage.
"Time is winding down, and soon we have no access to money - that is a problem," he said.
Meanwhile, Mrs Edgecombe stressed that she is committed to bringing some resolve for her constituents in Bimini.
"I will stop at nothing to have my government attract a viable and suitable option. I remain focused on and committed to improving the quality of life for Biminites and all Bahamians. I will continue to update residents on this pressing matter," she said.