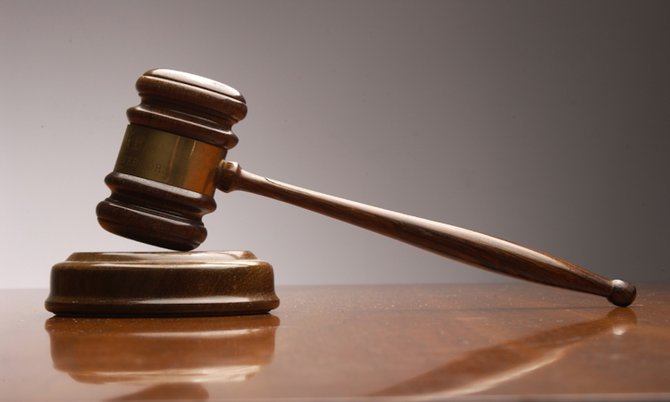 By AVA TURNQUEST
Tribune Chief Reporter
aturnquest@tribunemedia.net
A US judge last week reversed his decision to grant bail for self-described neo-Nazi and US National Guard officer Brandon Russell.
The former St Andrews School student will remain in federal custody as he awaits trial on explosives charges - a decision that follows testimony by Russell's former roommate and murder suspect Devon Arthurs, who alleges that Russell was planning acts of terrorism.
Arthurs is accused of killing roommates Jeremy Himmelman and Andrew Oneschuk at their Tampa Palms apartment.
US Magistrate Judge Thomas B McCoun III reversed his earlier decision to issue a bond of $200,000 under the condition that Russell, 21, was electronically monitored and confined to his grandmother's house in Orlando.
According to the Tampa Bay Times, however, the judge remarked on Arthurs' credibility given that his statements were made during police interrogation in the hours following the shooting of the other two roommates.
Arthurs' initial confession led authorities to search Russell's apartment where they discovered explosive chemicals and bomb-making materials.
According to Arthurs, Russell allegedly wanted to "kill civilians and target locations like power lines, nuclear reactors, and synagogues."
During last Wednesday's hearing, according to the Tampa Bay Times, prosecutors also presented copies of posts they say Russell allegedly made to an online neo-Nazi forum "Iron March".
Judge McCoun's ruling read: "To be sure, the video clips presented evidence of a troubled individual, a rambling and disjointed mindset, and attempts by Mr Arthurs to rationalise or justify his unconscionable killing of two people.
"They also show his efforts to deflect law enforcement's attentions away from himself and toward (the) defendant and the group he allegedly leads."
According to the Tampa Bay Times, the judge said he was troubled that the government presented no evidence to corroborate Arthurs' claims but ultimately concluded that Russell was a danger to the community.
Judge McCoun's ruling continued: "Should the government discover upon further investigation that Arthurs has lied or otherwise misled law enforcement and the prosecution, such shall be promptly disclosed to the defendant and to this court."