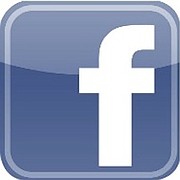 FACEBOOK users were amused and shocked yesterday when a Facebook profile associated with Fred Mitchell, the leader of opposition business in the Senate, responded to an insult aimed at the senator with an equally provocative response.
On the Facebook page 'Fred Mitchell––Minute by Minute,' user Colin Deveaux wrote: "Shut your f••••k a•• up, y'all was desperately trying to get all the money that y'all could, that's what y'all was doing."
'Fred Mitchell - Minute by Minute' wrote in response: "Ya ma was a f••••t."
When contacted, Mr Mitchell declined to comment on the exchange yesterday, nor did he distance himself from the comment or the page.
The exchange was posted under a news clip the Facebook page shared, in which Mr Mitchell expressed his advice for the Minnis administration. Screenshots of the exchange were shared on social media yesterday.
Erin Greene, an activist for the lesbian, gay, bisexual & transgender (LGBT) community, reacted yesterday, saying: "The individual that called Mr Mitchell a 'f••••t' should appreciate and be thankful that Mr Mitchell responded in kind, with a good ol' Bahamian comeback."
In November 2016, Mr Mitchell encouraged supporters to read the website bahamasuncensored.com, as well as 'Fred Mitchell Minute-by-Minute' on Facebook, because it "aligns with much of my thinking on political issues".